Phones and devices
You want the latest 4G LTE smartphones and wireless devices. We have the brands you want at prices you'll love.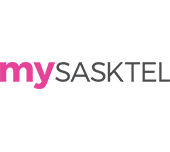 Making changes to your wireless service is easy with mySaskTel!
Did you know you can upgrade your device, and change your wireless plans or add-ons online? It's easy and saves you time. Just log in to mySaskTel, and with a few clicks, you're done. Aren't signed up for mySaskTel yet? Learn more and sign up today.