Top
Description
iPad Pro isn't just the next generation of iPad. It's a new vision of computing. It puts more power than most portable PCs at your fingertips. And makes even complex work as natural as touching, swiping or writing with a pencil. iPad Pro is more capable, versatile and portable than anything that's come before. In a word, super.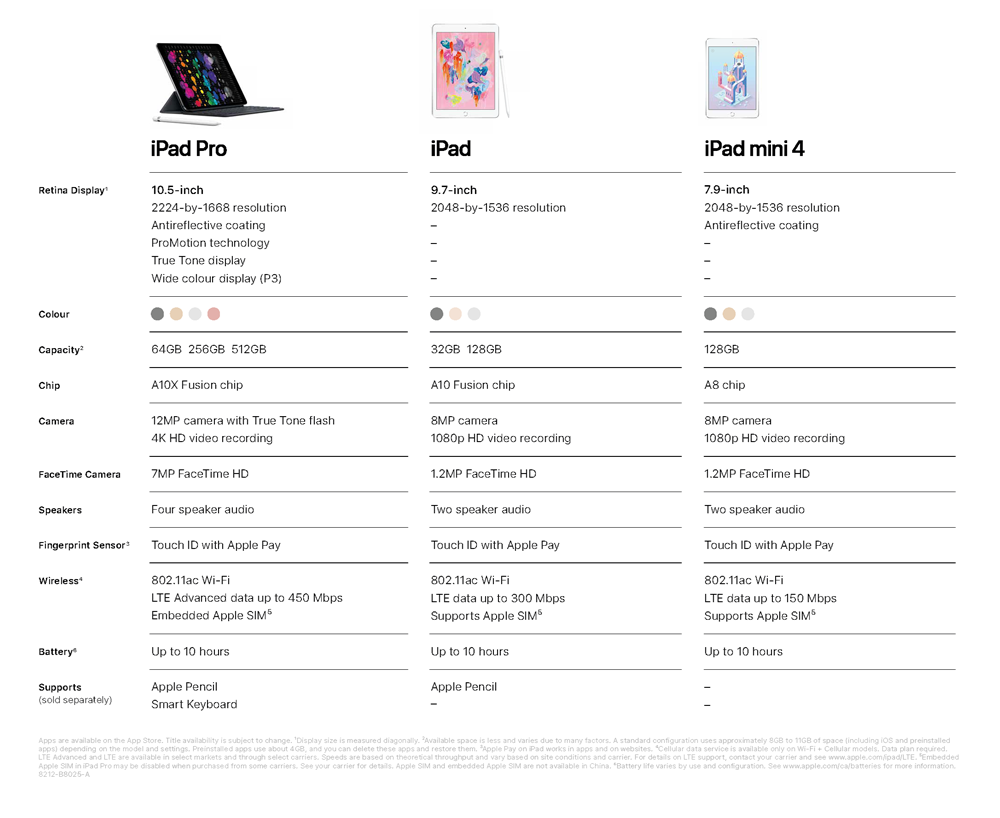 Find out more
Want the ultimate new smartphone? Get the phone you want, when you want with financing as low as $0 down.

It's all for you. Wireless plans, custom features, savings, and more. Designed to keep you mobile and connected, 24/7, with the people you care about most.

Talk, text, and surf a lot? Any way you use your phone, we have a plan for you.

Get peace of mind. Protect your device from loss, theft, or damage.
Please read the SaskTel Wireless Service Terms of Service (pdf) before ordering any wireless device.
Three-Month Unlimited Data Offer terms and conditions
• Available to new and existing customers.
• Device must be purchased during the Flippin' Awesome device sale. Must sign a new 2-year voice and data contract.
• The 3 months of free unlimited data will automatically be applied on the day of or day after the eligible activation on a shareMORE 10 GB, 15 GB, 20 GB, 35 GB, or 50 GB plan.
• Not available with VIP 85, Total 125, or shareMORE 1 GB or 5 GB plans.
• Device purchased does not have to be on sale.
• Not available to Business customers.
• Available at SaskTel Stores, Authorized Dealers, 1.800.SASKTEL, and sasktel.com.