13 fun things to do in Saskatchewan this January
13 fun things to do in Saskatchewan this January
Source: Paint Nite via YouTube
It's an action-packed January in Saskatchewan. Here are 13 fun things to do in SK this month (in order of when you can enjoy them).
Light Tour Walks in the Enchanted Forest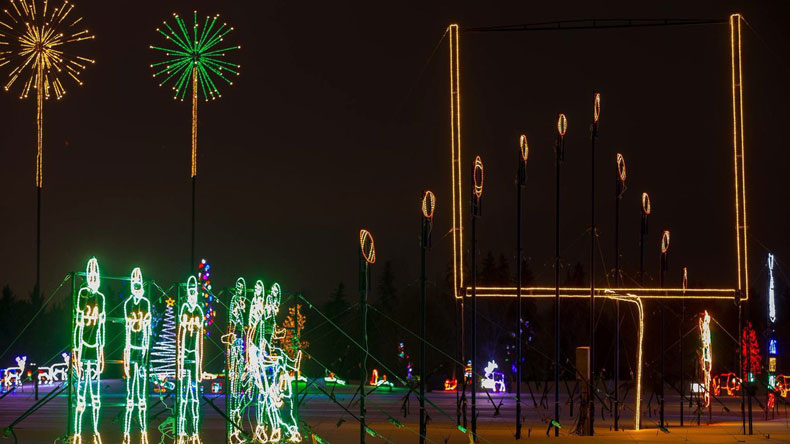 Source: @enchforestyxe via Twitter
Over 75 custom animated light displays (including green-LED football players and the Nutcracker Ballet display) scattered throughout an urban forest. One of Canada's most spectacular drive-through Christmas light shows and Saskatchewan's top winter visitor attraction.
Where: Saskatoon Forestry Farm Park & Zoo
When: 5:30 - 10 p.m. every night till January 7, 2017
Website: enchanted-forest.org
Admission: $5/person or $20/per family; children 5 and under are free
Paint Nites
Here's an innovative date night idea: learn how to paint while you eat and sip beers in a great SK pub.
Where: Various restaurants & bars in Regina, Saskatoon, Prince Albert, and Moose Jaw.
When: Dozens of nights from January 2-31
Website: paintnite.com
Admission: $45
Pinty's Grand Slam of Curling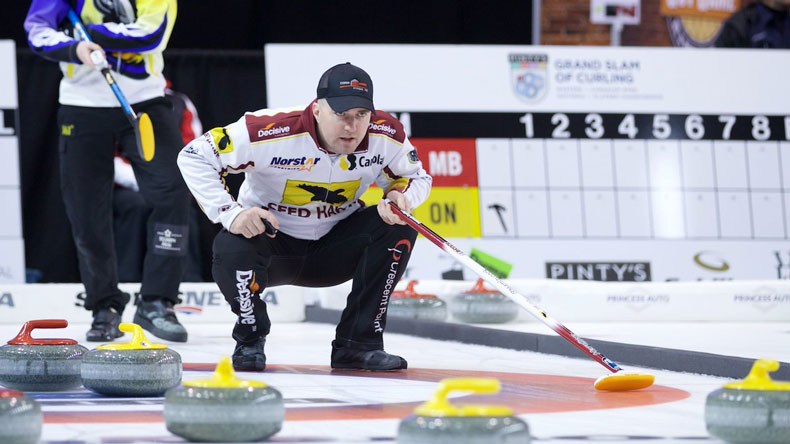 Source: @teamlaycock via Twitter
Join Steve Laycock and Kaitlyn Lawes as the top 16 Men's and Women's teams from Canada and the world battle it out for the Canadian Open.
Where: North Battleford
When: January 3-8, 2017
Website: thegrandslamofcurling.com
Admission: $17.84 in person, or free if you're a Sportsnet subscriber (included with Basic maxTV)
Games on Tap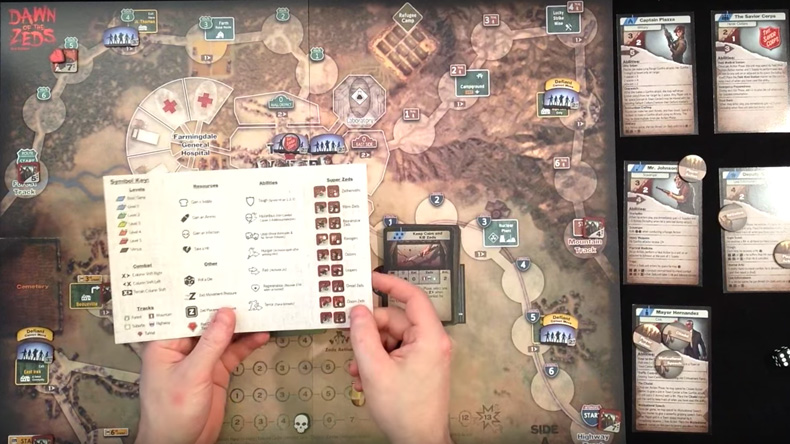 Source: Source: Dawn of the Zeds: Third Edition via Kickstarter
Drop-in games night hosted by SaskGames. In a beginner-friendly atmosphere, play board games, war games, strategy games, card games, and role playing games. Adults 19 and over. The SaskGames slogan: "Life is short; play games!"
Where: Beer Bros. Gastropub & Deli
When: 7 p.m. every Wednesday, January 4, 11, 18, and 25
Website: Info here
Admission: Free
Henry Rollins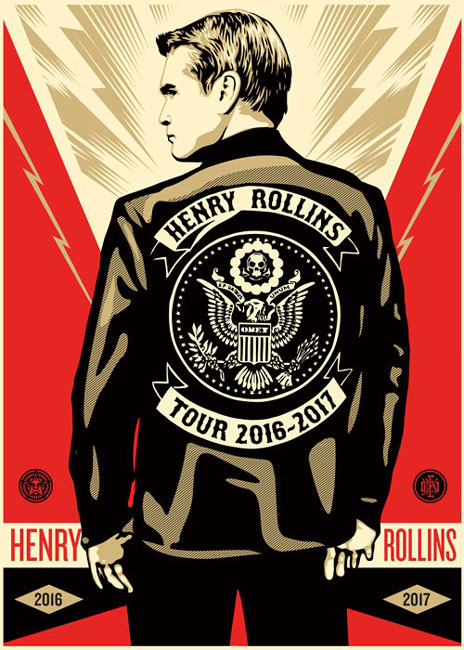 Source: henryrollins.com
Spoken word performance from ex-Black Flag frontman Henry Rollins. Entertainment Weekly describes him as a "Punk Rock icon. Spoken word poet. Actor. Author. DJ. Is there anything this guy can't do?"
Where: The Broadway Theatre, Saskatoon
When: 7:30 p.m., January 8, 2017
Website: broadwaytheatre.ca
Admission: $41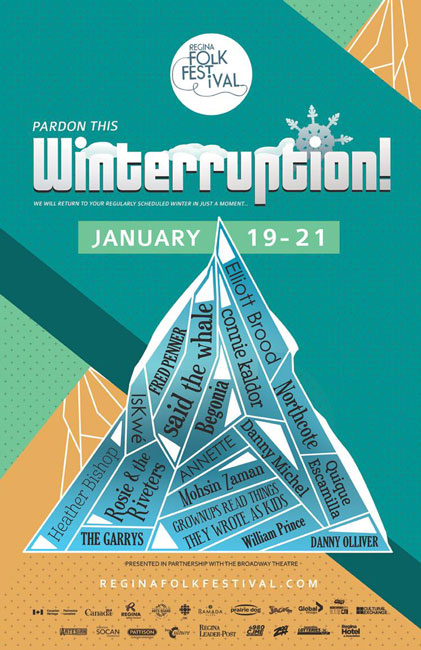 Source: @ReginaFolkFestival via Facebook
Break the winter chill with three days of live music in Saskatoon and Regina. Performers include:
Connie Kaldor
Danny Michel
Elliott Brood
Fred Penner
Rosie & the Riveters
Said the Whale
Canadaland's Jesse Brown (live podcast recording)
To kick off Winterruption! in S'toon, watch the classic mock-doc This is Spinal Tap (8 p.m. January 19 at The Broadway Theatre), plus a live performance of Spinal Tap tunes from Saskatoon's almighty hard rock group, Heat Rüb.
Where: Various venues in S'toon and Regina
When: Winterruption runs January 19-21, 2017 in Regina + Saskatoon
Admission: $16.50 for This is Spinal Tap; see websites for live concert prices
Cross Canada Fiddle Fest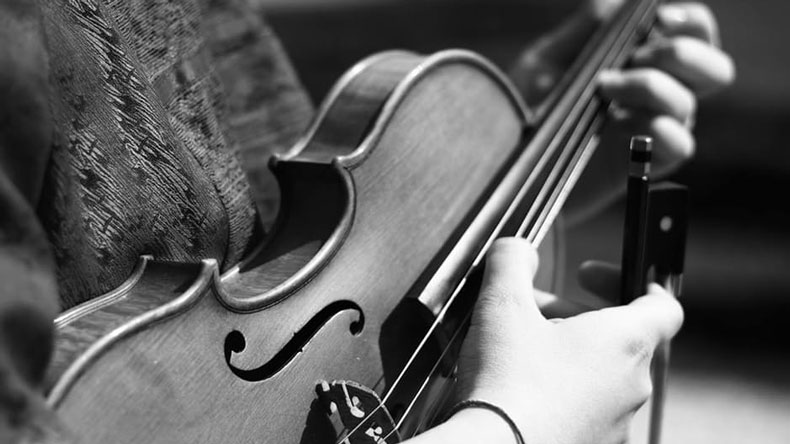 Here's another fun Winterruption! event. For one night only, this powerhouse, high-energy show features the best traditional fiddlers Canada has to offer, with fiddlers coming from Nova Scotia, Toronto, Winnipeg, and Saskatoon.
Where: The Bassment, Saskatoon
When: 8 p.m. January 19, 2017
Admission: $26.50
Grownups Read Things They Wrote as Kids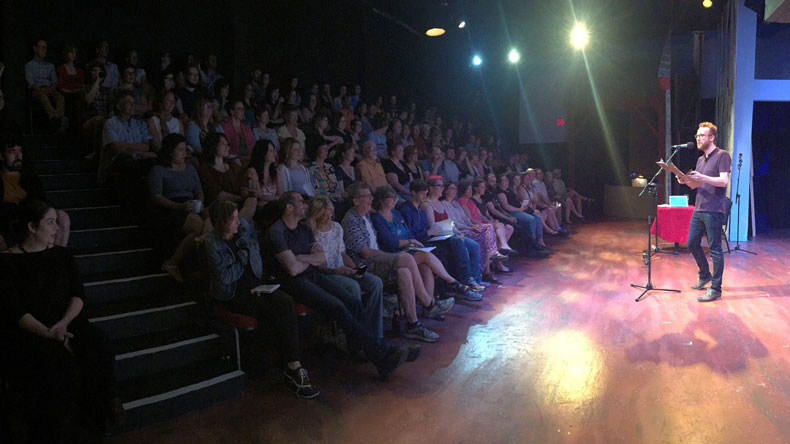 Source: @grownupsreadthingstheywroteaskids via Facebook
A live storytelling event that's big fun and extremely confessional. Since 2007, brave Canadian adults have shared their weird and wonderful childhood and teenage writing—onstage for a live audience. Embarrassing, moving, and hilarious, these readings are deeply personal yet surprisingly universal.
Where: The Artesian, Regina (8 p.m. January 20, 2017) + Cosmo Senior's Centre, Saskatoon (8 p.m. January 21, 2017)
Website: grownupsreadthingstheywroteaskids.com
Admission: $20-25
Lake Lenore Lions Annual Ice Fishing Derby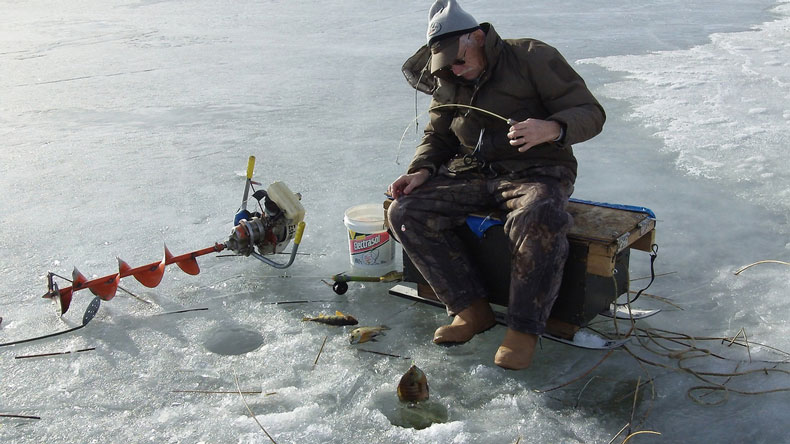 Source: USFWS Mountain Prairie via Flickr
Annual catch and release derby for walleye, northern pike and perch. Registration 8am, fishing Over $10,000 in prizes.
Where: Lung's Beach, Lake Lenore (144 km NE of Saskatoon)
When: 10 a.m. - 3 p.m., January 21, 2017
Phone: 306-368-2338
Admission: $40 in advance, $50 on the day
Tux and Toques Gala and Banquet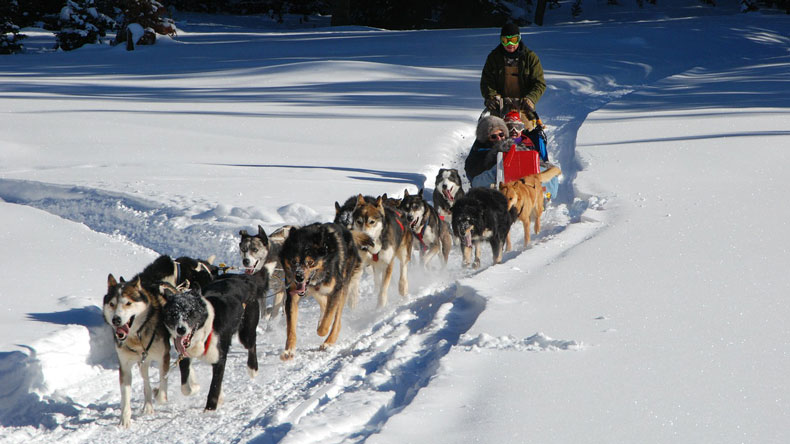 The Tux and Toques Gala is a fundraiser for the Prince Albert Food bank and features great food & entertainment. The gala kicks off the Prince Albert Winter Festival (February 16-26, 2017) which will include events like a fish fry, dog sled races, and the "Beerd Derby."
Where: Plaza 88, Prince Albert
When: 6 p.m. cocktails, 7 p.m. dinner, January 21, 2017
Website: pawinterfestival.com
Admission: $75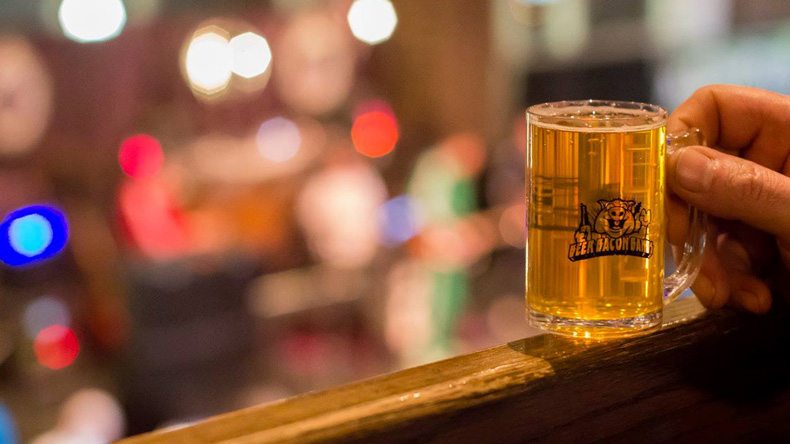 Source: @beerbaconbands via Facebook
Mmmmmm, bacon. Canada's best named festival is back with great food, music, refreshments. No minors.
Where: Conexus Arts Centre, Regina
When: January 27-28
Website: beerbaconbands.ca
Admission: $35-$39.75/day
13th Annual Ladies' Night Out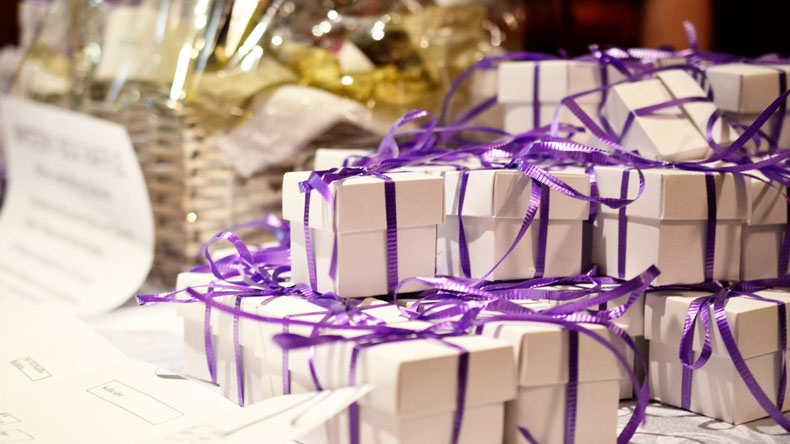 Source: @rqckinettes via Facebook
Annual fundraiser in support of TeleMiracle. Cocktails and supper, followed by musical entertainment. Dessert auction, door prizes, Raffles, 50/50 draw, and a mystery box raffle!
Where: St. Mary's Hall, Regina
When: Cocktails at 5 p.m., supper at 6 p.m., January 28, 2017
Website: queencitykin.com/kinettes/ladies-night-out
Admission: $50 each, tables of eight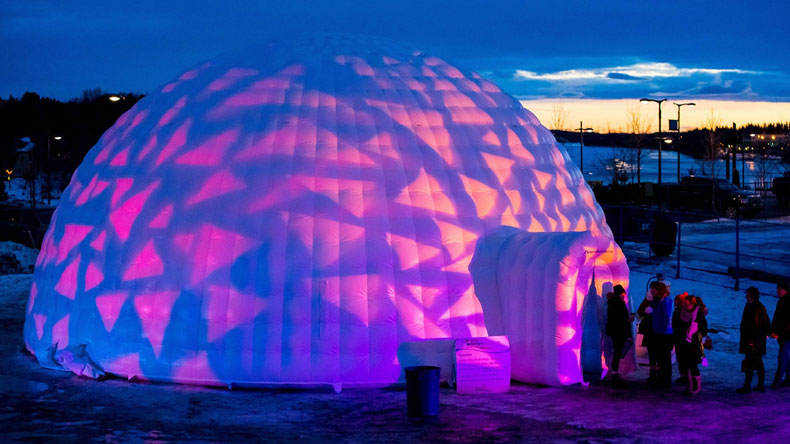 Source: @wintershines via Facebook
SK's premier winter festival: ice carving, snow park with glowing igloo, soup cookoff. On January 31 in Farmer's Market Square, see the Mascot Parade and an attempt at a Guinness Book of World Record for the World's Largest Snowball Fight!
Where: Saskatoon
When: January 28 - February 5
Website: potashcorpwintershines.ca
Admission: $2 to enter the Snow Park (which opens January 23)
Have fun and post lots of pics!
Any awesome local events you'd like to add? Let us know on Facebook and Twitter.
---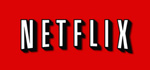 ...orrrr you could Netflix and stay warm inside. Get the first month free at netflix.com/sasktel!
About the Blog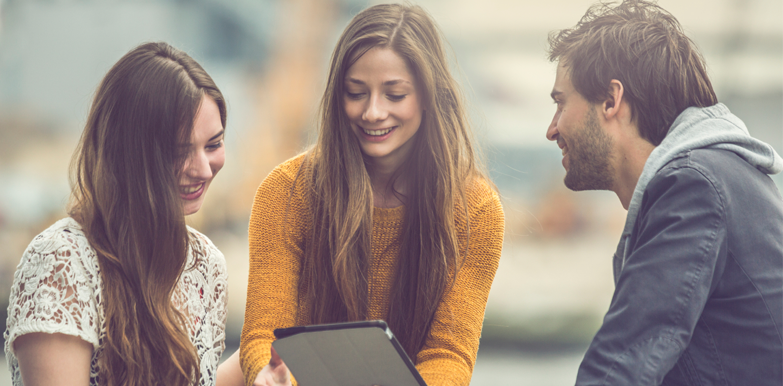 We'll share the latest stories about the quirks, culture, people and places across Saskatchewan. But more importantly, we're excited to get your point of view on what makes us all proud to be Saskatchewanians.
Categories