Chad Olson
Employee testimonials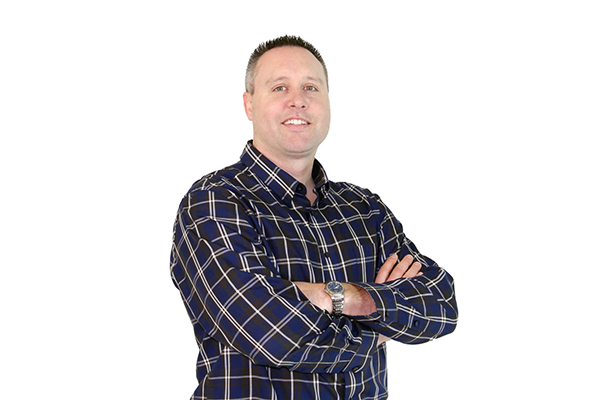 Chad Olson
Director - Technology Engineering and Support at SaskTel
From a personal perspective, I am married with three children. I grew up in rural southwest Saskatchewan and moved to Regina in 1998 to attend the University of Regina. I completed both bachelor and master degrees in Electronic Systems Engineering at the U of R. I was very involved with ultimate frisbee, competing at the national level with a team from Saskatchewan. Now with kids, I am much more involved in their activities, primarily soccer.
My SaskTel career started in the Technology division in Network Technical Assistance. After three years of supporting SaskTel's SONET and Ethernet transport networks, I moved into Wireless Engineering support and worked on SaskTel's CDMA network.
My next move was a secondment to TRLabs where I researched Independent Living technologies, and on the side completed my MASc in Electronic Systems Engineering.
After several years at TRLabs, I came back to SaskTel into the Research and Development (R&D) group within Technology and primarily did research on IPTV and over-the-top TV applications delivered via the Internet. In 2012, R&D was dissolved and I accepted an opportunity to lead SaskTel's deployment of a cellular and Wi-Fi network within Mosaic Stadium and Victoria Park in advance of Regina hosting the 101st Grey Cup.
When that wrapped up in 2013, I had a brief stint in Technology strategy before accepting a position as lead of the Wireless Network Development team responsible for the design and architecture of the Wireless Core Network.
My most recent move has been into the role of Director - Technology Engineering and Support (Access) which was in May 2017.
In a nutshell I would say….
I've been with SaskTel for 15 years and there are so many things that I love! SaskTel is a strong promoter of learning and career development so I have had the opportunity to move across many roles and areas of the company, constantly developing as a professional and taking on increasing challenges and accountability. I've been able to try my hand at strategy, research and development, design, implementation, and technical support roles across many different networks and technologies. In addition to working with all of the latest technologies, the biggest benefit of all of those roles has been getting to work with the people in each area. The people at SaskTel are amazing, and we have some true technology leaders that time and again surprise our external partners with their level of expertise.