David Dean
Employee testimonials
David Dean
Customer Service Technician at SaskTel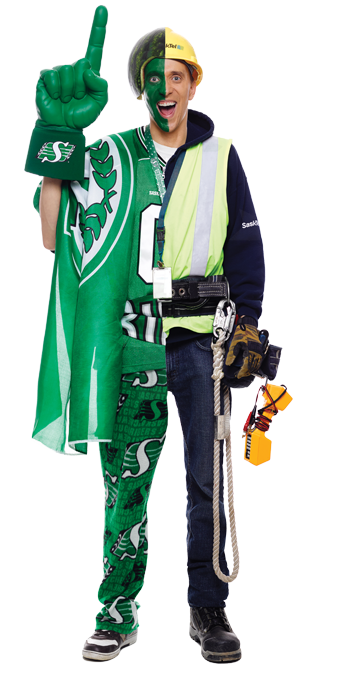 David is a Customer Service Technician at SaskTel, a father, and Gainer's most devoted wingman.
I've been with SaskTel since October 2008 as a Customer Service Technician (CST) and it's by far the best job and company I've worked for. I have two little ones (ages 3 and 10 months) at home, and my day shifts let me sit down for supper with my kids and help get them ready for bed. I really enjoy having that time at the end of the day with them and my fiance.
One of the main things I love about working at SaskTel as a CST is that I'm out and about going from one house to another and interacting with customers. I have a strong retail background and it comes in handy when helping customers. I also love that every day is different and that I'm able to enjoy the outdoors.