Fleet and Asset Management
Our Solutions Track: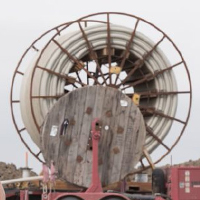 Non-Powered Equipment
Finding your valuable assets such as containers, well head equipment and testing equipment.
Powered Equipment
Your Field Operations powered equipment is mission critical. Quickly find your generators, portable pumps, light towers and more.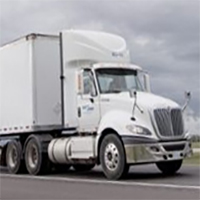 Vehicles
Track your vehicles and associated field equipment through one application, allowing for efficient management of all your assets.
Fleet Management
Track your fleet using SaskTel and our partner solutions. Benefits of fleet tracking include improved safety, decreased downtime, maximized operations, and improved cost control.
Compliance Efficiencies: Electronic logging devices captures detailed information typically required to meet industry and national standards, eliminating the need for manual paper tracking with details stored and available as needed.
Fleet Optimization: Optimizes routes and reduce costs associated with fuel consumption, vehicle mileage and co2 emissions. Detailed fault diagnostics and engine information help with predictive maintenance, thereby extending vehicle life. Track idle time, speed, engine on and off and harsh braking to name a few.
Increased Productivity: Increased productivity can be gained through insight provided by real time route tracking, including drive time, customer service time and knowledge of travelled routes.
Safety: Improve overall safety of your fleet including staff and vehicles. Safety reporting helps reduce accidents and supports company driving policies. Receive alerts on fast acceleration and hard cornering, as well as many other driver actions.
Top
Asset Management
Stop guessing where your valuable assets are located, know their exact location in real time.
Optimization:
Locate your valuable equipment quickly and improve operational response times.
Efficiencies:
Reduce downtime on jobs by knowing where to find your critical equipment.
Increased Asset Utilization:
Knowing equipment location will allow for increased usage of equipment and discourage hoarding.
Peace of Mind:
Reduce theft by knowing where our valuable assets are and receive alerts if assets move outside expected boundaries. You can also monitor the temperature of your cold storage assets, including receiving notification if temperature fluctuations exceeds thresholds.
Track Anything and stay connected to your assets with cellular network, LoRaWAN or satellite connectivity. Save time, labour and fuel costs.
Top