Smart Communities
A Smart Community is an ecosystem of people, organizations, and businesses that work together to develop a dynamic and vibrant economy to promote long-term sustainability. A Smart Community is adaptive, responsive and affects all who reside, work and visit the community.
---

Enabling Smart Communities
To become a Smart Community, the ecosystem needs access to timely, relevant and accurate data. This data can be gathered through investment in technology infrastructure that collects, moves, processes and presents it. Data is then used to improve service delivery for citizens, drive down operating costs, improve quality of life and stimulate the local economy through the creation of new capabilities.
There are multiple components required to collect and analyze this data. SaskTel uses a "DNA" framework to help customers better understand the technology needed to generate insight from data: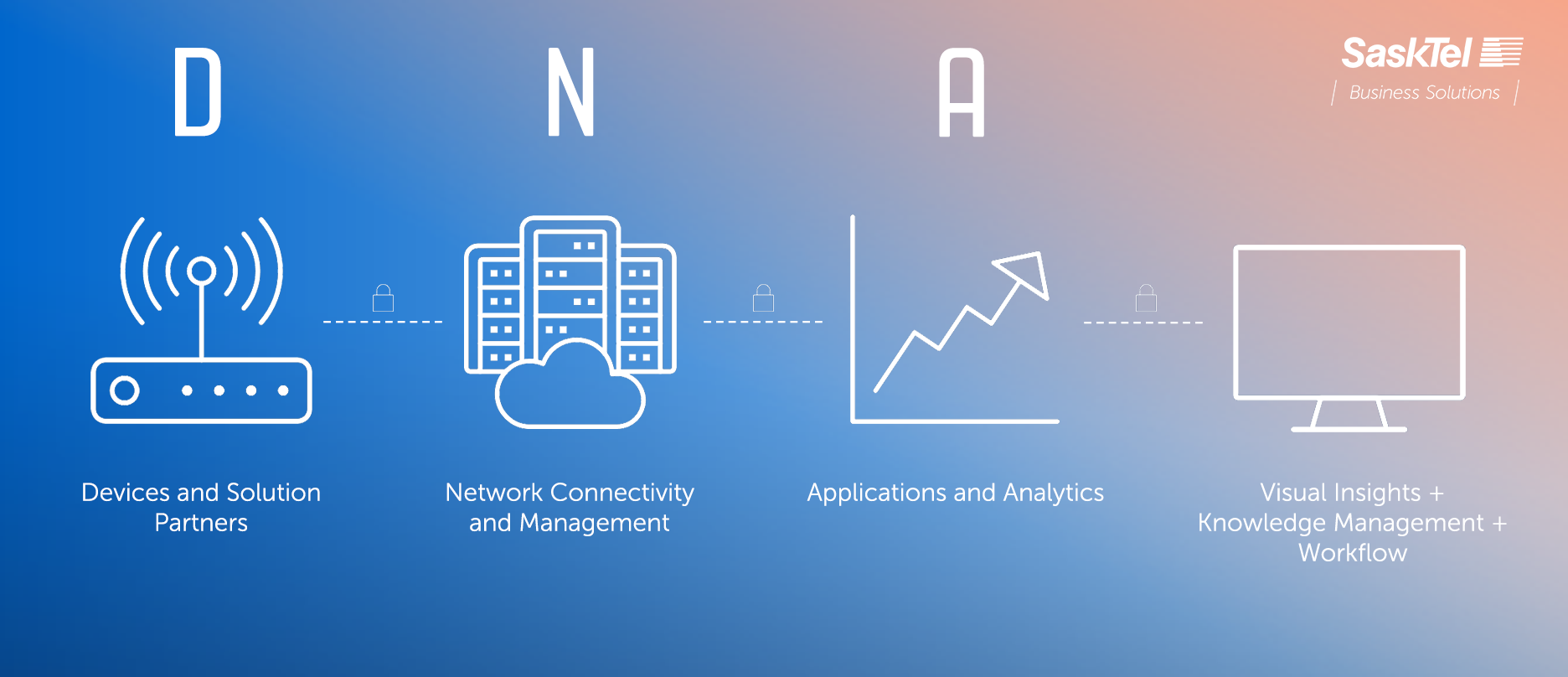 ---

Why SaskTel?
Solving Business Problems. Our team of experts works with our customers to identify and prioritize business problems and deliver technical solutions.
Solutions. We work to understand your unique business objectives and, through our ecosystem of partners, recommend solutions to fit your needs. Our IoT solutions include networks, sensors and management applications.
Dedicated Team. Our expert team of creative and experienced professionals, together with our partners and vendors, deliver integrated solutions specific to your business.