Strategic IT Assessment
Get a complete assessment of your IT environment.
A Strategic IT Assessment from SaskTel looks at your existing environment and provides a comprehensive roadmap for optimal IT performance. You will receive recommendations on how to reduce costs and promote growth, protect your business assets against potential vulnerability, and plan your IT evolution to support your business now and into the future.
Why get an IT Assessment?
Gain insight in the following key areas: communications, staffing, infrastructure, security, connectivity, and services.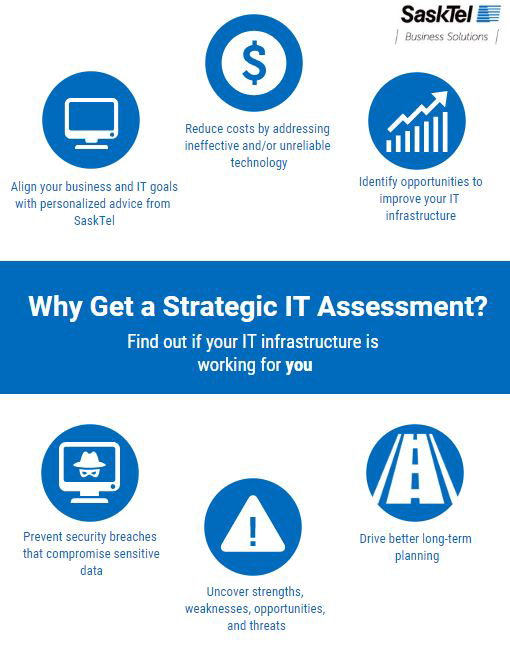 Top
Pricing
Assessment start at $150.00 per hour and can be purchased as a comprehensive end-to-end solution, in multiples, or individually.
Individual assessments can be staggered and delivered within a multi-year plan or agreement.
Top