Strategic Network Assessment
Get a complete assessment of your network.

A Strategic Network Assessment from SaskTel is a customized assessment of your LAN/WAN/Wi-Fi to determine the current state of your network infrastructure and future needs necessary to meet the demands of your business.
Why get a Strategic Network Assessment?
An assessment assesses your existing network's performance and reliability to identify and prevent future issues.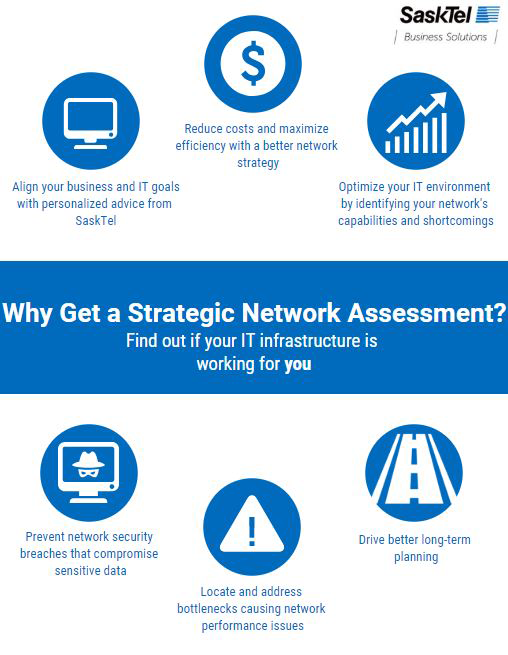 Top
Pricing
A complete assessment starts at $150.00 per hour. Pricing may vary depending on the assessment requested and is negotiated on a case-by-case basis.

Top