Channel news and previews
NFL SUNDAY TICKET NOW AVAILABLE ON MAXTV
NFL Sunday Ticket is now available on maxTV. Watch every live out-of-market game, every Sunday afternoon!
Comes with a subscription to DAZN. Offering unparalleled access to the NFL, including every live NFL game of the 2017 regular season, the playoffs and the Super Bowl as well as exclusive access to NFL RedZone.
NFL RedZone is exclusively available through the DAZN app. NFL RedZone is not available on maxTV.

Call 1.800.SASKTEL (1.800.727.5835) or chat to order.
PROGRAMMING TIME CHANGES EFFECTIVE OCTOBER 11
To align SD and HD channel schedules, programs on the following SD channels will start three hours earlier as of October 11:

W Network SD (channel #100)
YTV SD (channel #11)
Family SD (channel #130)
Comedy SD (channel #74)

Scheduled PVR recordings will not be affected; programs will automatically record at the earlier airing time.

To record and watch your favourite shows on your schedule, try maxTV PVR service free for 3 months! Conditions apply.
FREE PREVIEW: BBC EARTH
Take a thrilling journey of discovery, from the smallest creatures to the limitless expanse of space. BBC Earth brings you face to face with heart-pounding action, mind-blowing ideas and the wonder of being human. From October 9- December 3, try a free preview of BBC Earth and push boundaries, combining imagination with technology, to create suprising new ways to open your eyes to the amazing world we live in!

BCC Earth is available on channel 473 (HD) in the HD Adventure Pack and as a single channel.
FREE PREVIEW: HBO CANADA
HBO Canada is letting you catch all your favourite fall shows for free. Until November 26, check out select episodes of The Deuce, Curb Your Enthusiasm, and Vice Principals. Just hit the On Demand button on your maxTV remote.

You can subscribe to HBO Canada with The Movie Network or the Premium HD Movie Pack.
CHANNEL LAUNCH: OMNI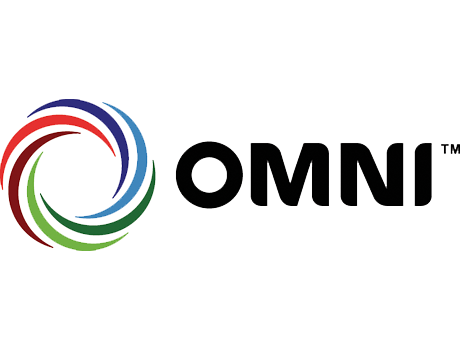 The first of its kind in Canada, OMNI is a national multilingual and multicultural speciality channel. Offering a wide range of programming to serve Canada's diverse communities, OMNI broadcasts daily national newscasts in Mandarin, Cantonese, Italian, and Punjabi. OMNI is also home to popular international series and films, including Bollywood blockbusters and Asian cinema.

On September 15, OMNI will be available free for all maxTV customers on channels 24 and 324 (HD).
New Go Apps: Disney Channel Canada and VICE
Subscribers to the Disney Channel and VICELAND can now take them on the go! Watch live and on demand programming from your mobile device with the Disney Channel Canada and VICE apps. For more details, see maxTV Apps.
CANADA WEST FOOTBALL SHOWCASE ON MAXTV
All the action from the Regina Rams and Saskatchewan Huskies is coming to maxTV! We've been proud sponsors for many decades and we're excited that we're now the exclusive Canada West football television broadcaster in Saskatchewan for the 2017 Rams and Huskies football season.

You'll be able to catch the whole regular season - playoffs too - live and free on maxTV Live Local 1 and Live Local 2 (channels 48/49 and HD channels 348/349). And if you miss a game, we've got you covered - game replays will be available on your schedule on maxTV Local on Demand (channel 47 and HD channel 347).

Visit canadawest.org to learn more about Canada West, or to check out the schedules for the Rams and the Huskies.
Football lovers rejoice! Catch more NFL® games than ever before on maxTV
Great news football fans! This fall, you'll get even more live NFL® games on Sundays, Mondays, and Thursdays on TSN 1-5 and CTV. Check your local listings for schedule and channel line-up details.
Gusto moving to Variety Plus
Gusto (channel 146) features a delicious mix of creative cooking and food programming paired with exciting home renovation, travel and lifestyle shows. As of September 1, Gusto has moved to the Variety Plus Theme Pack. It is also available as a single channel.
maxTV channel changes
On August 25, 2017, there will be a few changes to your maxTV basic channels:

Cartoon Network moves to channel 41 and 341
Local on Demand Featured moves to channel 46 and 346
Local on Demand moves to channel 47 and 347
Live Local moves to channel 48 and 348
Live Local 2 will be added on channel 49 and 349
G4 DISCONTINUED AS OF SEPTEMBER 1
We work hard to keep maxTV loaded with channels you love, but sometimes our maxTV channel line-up has to change as channels come and go. As of September 1, 2017, G4 (channel 56) will no longer be available on maxTV since it's being discontinued by the channel provider.