Movies on Demand - new releases
Lion (G)

Underworld: Blood Wars (18A)

Sing (G)

Rogue One: A Star Wars Story (PG)

Monster Trucks (PG)

Hidden Figures (G)

The Founder (14A)

La La Land (PG)
Movies on Demand - coming soon
Coming in May:
Rings (14A)

A Dog's Purpose (PG)

Get Out (14A)

Before I Fall (14A)
How do I get movies on demand?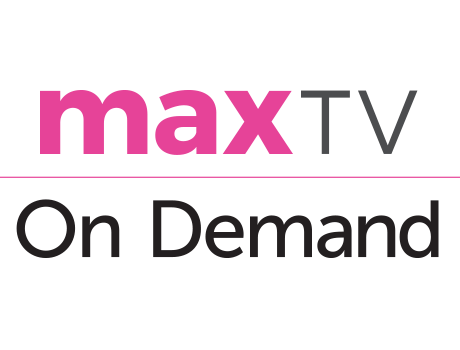 Get the hottest new releases and your old favourites with maxTV Movies on Demand! Take control by playing, pausing, and rewinding just like a DVD. Choose On Demand from your maxTV menu and get ready for an ever-changing library of over 2,000 exciting movies.
Lion © 2017 VUBIQUITY 
Underworld: Blood Wars © 2017 VUBIQUITY
 
Sing © 2016 Universal Studios. All Rights Reserved.
Rogue One: A Star Wars Story © 2016 Disney Enterprises Inc. All Rights Reserved.
Monster Trucks Copyright © 2017 Paramount Pictures. All Rights Reserved.
Hidden Figures © 2017 VUBIQUITY 
The Founder © 2017 VUBIQUITY 
La La Land © 2017 VUBIQUITY 
Rings Copyright © 2017 Paramount Pictures. All Rights Reserved.
A Dogs's Purpose © 2016 Universal Studios. All Rights Reserved.
Get Out © 2016 Universal Studios. All Rights Reserved.
Before I Fall © 2017 VUBIQUITY