How AI, AR, and VR will revolutionize education by 2030
Artificial intelligence will change and challenge us. By 2025, experts predict a third of U.S. jobs will be replaced by machines. By 2029, Google's Director of Engineering, Ray Kurzweil, predicts AI robots will reach human levels of intelligence. In the next two decades, 42% of the Canadian workforce is at high risk of being replaced by automation.
That said, new technology always creates new careers, new industries, and new life paths for an educated population. Technology will also change how we train our brains for these new careers. By 2030, post-secondary education will advance by leaps and bounds. Here are 5 major changes coming to higher learning:
AR classrooms
In the Harry Potter films, the hallways of the Hogwarts School of Witchcraft and Wizardry are decorated with paintings that are alive and interactive. Now imagine that type of wizardry in our college and university campuses.
Augmented reality (AR) lets professors and students superimpose the virtual world onto our physical world. AR lets you take an ordinary classroom and add layers of digital content like photos, videos, words, numbers, and animated creatures. To see these digital images, students will look through their smartphone, tablet, or Snap Spectacles as if the devices are "windows" into a digital realm.
AR's already being used in classrooms—there are dozens of instructional AR apps for elementary students. As for post-secondary campuses, experts speculate we're just 10-15 years away from the practical application of AR in college and university courses.
Some day soon, medical students will perform AR and VR brain surgery. History professors will bring ancient civilizations to life. Astronomy students will "touch" distant planets and stars. Law students will recreate old court trials and defend famous historical figures.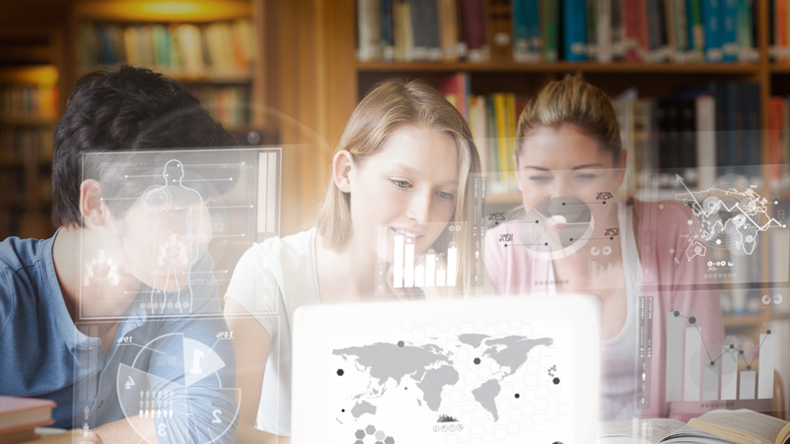 VR learning
Virtual reality will be the great disruptor of traditional academic institutes. As one example, immersive VR environments are an excellent way to learn foreign languages. VR has also been found to be more effective at behavioural change than typical classroom instruction (source: Stanford University).
VR is already being used as a college recruitment tool. No need to fly to Boston to tour Harvard—your VR headset will let you visit a campus, walk with students, visit dorms, and sit in on sample lectures.
After a student is accepted to Harvard, they can live somewhere else while using VR to attend every lecture. VR will even help students grasp highly complicated fields like astrophysics and electrical engineering. It will help students get their (virtual) hands dirty in heart surgeries, auto mechanics, and even military battles. The U.S. military is already using VR to train its soldiers in hand-to-hand combat...with no risk of broken bones or bruises.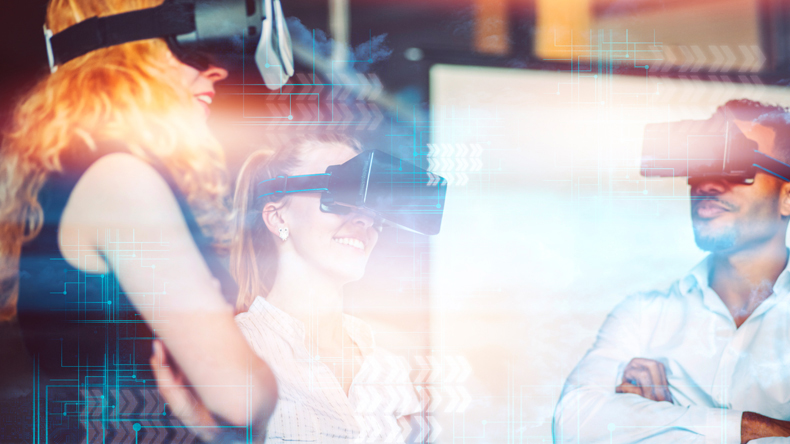 Holo instruction
Holographic professors will start replacing live teachers in lecture halls. They'll also start to replace entire schools.
Sound far-fetched? Actually, they're already here. Holograms of teachers are already being beamed into classrooms and lecture halls. Unlike the infamous Princess Leia hologram, these 'HumaGrams' are interactive—just as Accenture's CEO has attended meetings while on a different continent. Students can ask their holographic teacher questions and get real-time answers. And since they're streamed in ultra-high-res video, HumaGrams are also extremely lifelike.

Biometrics
To try and create the formula for a hit movie, Hollywood studios are now studying audience heart rates and nervous systems as they watch important scenes. Expect the same technology to hit campuses in the next 10-12 years.
Schools will soon use biometric technology to verify a student's correct identity. Biometrics (e.g., voice, facial recognition, and fingerprint & retina scans), machine-learning, and behavioural biometrics (e.g. how a student types on a keyboard, a.k.a. keystroke dynamics) will be used to authenticate a student's identity before and during tests—especially when the student is physically located elsewhere.
By 2030, biometric points like students' heart rates and eye positions will give real-time feedback to instructors and their schools. This data will help educators and for-profit businesses in their student analytics, which can then be used as powerful market research for schools and their corporate partners.

Adaptive robot professors
There's no way around it: AI robots will replace some instructors to give students a hyper-adaptive learning experience. Enhanced with artificial intelligence, a course module will adapt as the student learns. The AI will create an ever-specialized curriculum that grows as the student progresses at their own pace. These 'personalized learning algorithms' will become standard in colleges. The result: better learning and smarter graduates.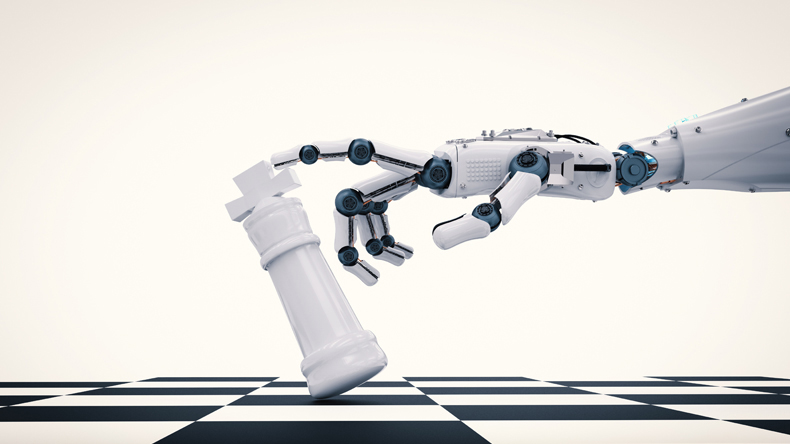 These are just a handful of ways that technology will change how students learn. For more on what AI means for our kids' future education, listen to Tom Vander Ark's Getting Smart podcast. And to see how AI is "the secret sauce" in higher education, check out pages 31-35 in the Stanford University study 'Artificial Intelligence and Life in 2030'.