#canadaremembers: how to commemorate Remembrance Day

#canadaremembers: how to commemorate Remembrance Day
Actions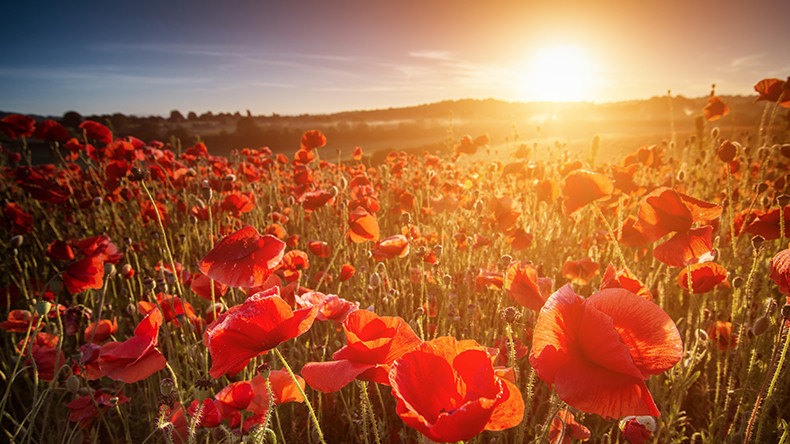 Remembrance Day, which marks the day that World War I ended, is an important time for Canadians. It is a day to honour and memorialize the fallen across Canada. Wearing a poppy is a long-established tradition, but there are many other ways to commemorate Remembrance Day and it's easier than ever to spread the message and show your support for Canada's veterans. On November 11, #CanadaRemembers. Here are a few ways how:
Support veterans with a poppy
Every year, poppies are sold by donation by the Royal Canadian Legion, with proceeds supporting Canadian veterans and their families. This year, SaskTel's TelCare program will be selling poppies to raise awareness amongst employees. TelCare also donates $1,000 to the Regina Legion Poppy Fund every year. Year-round, the TelCare program raises funds for Saskatchewan community groups through voluntary employee payroll deductions, to which SaskTel then adds 50%. Alternatively, you can show your support by sending words of thanks to service men and women. This Government of Canada page lists several ways to write to our Canadian Forces troops.
Commemorate Aboriginal Veterans Day on November 8
Did you know? Over 7,000 Indigenous people served in World War I & II, as well as the Korean War. A number of them served as snipers or reconnaissance scouts, taking advantage of their traditional skills as astute hunters. Several Cree veterans also worked as "code-talkers" to keep military messages secret from enemies. Learn more about Indigenous veterans at this Government of Canada page.
Attend Remembrance Day ceremonies
Join your community in remembering our fallen soldiers at free local ceremonies such as Remembrance Day at the SaskTel Centre in Saskatoon and Regina's Remembrance Day Service at the Brandt Centre. An outdoor service, including a parade (weather permitting), is also held at Regina's Victoria Park. If you're unable to attend a ceremony in person, you can still participate by observing two minutes of silence at 11:00am on November 11.
Preserve family stories and participate in conversations
Remembrance Day is an opportunity to learn about the experiences of our veterans. If you have or had veterans in your family, consider sharing their stories and recording them for future generations of your family. There are several different and easy ways to preserve memories - such as recording them in audio, or in writing, or scanning war photos into digital copies.
Social media is also a great way to share and connect with others on common topics. To find and participate in conversations about Remembrance Day in Canada, use the hashtag #CanadaRemembers. Consider sharing poems like In Flanders Fields, For the Fallen, and Why Wear a Poppy? or this Remembrance Vignette video from Veteran Affairs Canada Day on Facebook.
Visit historical landmarks and sites
The Saskatchewan Military Museum in Regina is dedicated to collecting, preserving, and displaying artifacts, documents, and records to do with Saskatchewan's military history. The Saskatchewan War Memorial, located on the west side of the Saskatchewan Legislature grounds in Regina is also worth a visit, as is The Memorial Gates, a military memorial at the University of Saskatchewan in Saskatoon.
Be sure to also stop by the StarPhoenix Clock (5th Avenue N. & 24th Street in Saskatoon). The clock was erected in 1920 in memory of the co-founder of one of Saskatoon's daily papers who perished in World War I and is a tribute to him and other Canadians who made the ultimate sacrifice in the War.

Track down stories of fallen soldiers
Behind every poppy there's a human story. The Fallen is a free Canadian-made app that allows users to find those stories behind more than 118,000 fallen soldiers, which can be searched by location, war, or branch of the Armed Forces. In today's digital age, the app is helping way of keeping the memories alive and making them accessible.
You can also browse the Saskatchewan Virtual War Memorial, the Canadian Virtual War Memorial, and read Profiles of Courage about notable individuals who have answered the call.

Every year, Veteran Affairs Canada releases a new official poster to mark Remembrance Day. This year's image features a muddy battlefield scene from Passchendaele to commemorate its 100th anniversary. Learn more about the battle here.
To learn more about Remembrance Day, visit Veterans Affairs Canada. Lest we forget.