How to throw the ultimate holiday party

How to throw the ultimate holiday party
Actions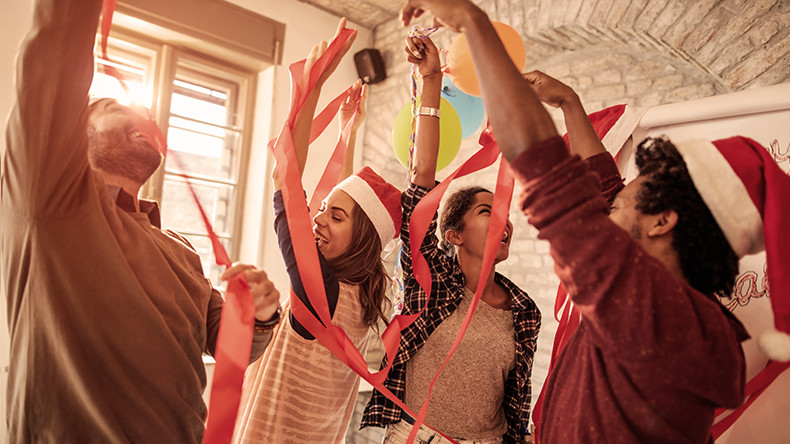 Getting ready to host a party over the holidays? Although party planning requires a lot of work, think of it as a gift to your friends and loved ones, a way to celebrate them and bring everyone you care about together under one roof. From karaoke on your TV, to ideas for easy party games, to party themes, here's a list of ideas, tools, and apps to help you plan the best. holiday. party. ever.
IT ALL BEGINS WITH MUSIC…
Choosing a great playlist with your guests in mind is a key step to planning any party. If you're a maxTV customer, you have free access to 100 channels featuring commercial-free music through Stingray Music, available on channels 700-799, including two Christmas channels. As a maxTV customer, you can also use the Stingray app on your Apple or Android device to play music through a portable wireless Beats Pill+ speaker, which has up to 12 hours of battery life to keep your party going strong all night long. Added bonus: It can charge your mobile devices' batteries.
KARAOKE THE NIGHT AWAY
Nothing screams fun party quite like karaoke, and you don't need to rent a fancy karaoke machine to let your guests bust their best Beyonce or Bohemian Rhapsody vocals (being goofy is half the fun)! maxTV's Stingray Karaoke can be rented for $4.95 for 48 hours, or as a monthly subscription. You can choose songs by genre, artist, theme, or name — then prepare to do karaoke battle!
INTRODUCE A THEME
A theme can make a party feel more fun and festive, and invites your guests to literally "dress up for the occasion". Here's some idea starters for themes: classic holiday movies (think characters from Elf, How the Grinch Stole Christmas, The Nightmare Before Christmas), après-ski (supplemented with hot chocolate and fondue), or a onesie party (because everyone loves being cozy). Or, go with the tried-and-true "ugly sweaters" theme, and make a competition out of it.
USE PINTEREST TO PLAN YOUR DECORATIONS, GAMES, AND MORE
Pinterest is a great starting point for planning events, especially parties. The platform allows you to browse through categories ranging from food to party themes, or search by keywords like "mini desserts," "easy-to-make pastries," "festive DIY decorations" and usually include easy-to-follow instructions. For example, you can learn how to make a giant string of twinkle lights using balloons. Looking for a fun way to exchange gifts? Try this Switch, Steal, Unwrap gift exchange game or Poke a Tree to randomly gift friends with a "prize." Or, make your own Saran Wrap Candy Ball game for guests to play with. Lastly, consider looking up your favourite fashion/lifestyle bloggers on Pinterest - Poppytalk, a Canadian blogger/influencer collective, has an "Entertaining and Fun" board with recipes, decorating ideas, and party planning tips that have earned them over four million followers.
SEND DIGITAL INVITATIONS TO YOUR GUESTS
Digital invite services like Evite and Facebook Events make it easy to send paperless invites, track RSVPs, share event updates with your guests, ask for playlist requests (and music they don't want to hear!), or request preferred dishes. Here are 10 more free online invite services including Punchbowl which lets you poll your guests. Punchbowl also has an app that lets you create your invitation from your phone, add more guests on-the-go, and receive push notifications when guests RSVP to your event.
ENTERTAIN YOUR GUESTS WITH PARTY GAMES
This is one instance where you might want to encourage your guests to bring out their phones. Games such as Jackbox Party Packs allow your guests to use their phones as a gaming controller to play multiple party games (ranging from a deadly trivia game, to a data-mining guessing game, to a drawing game with ridiculous prompts), streaming directly to your TV. You can also flip charades on its head with Heads Up, a party game that became particularly famous after being featured on the Ellen DeGeneres show. A player holds their mobile phone up to the forehead with the word to be guessed displayed and friends must provide clues. Or, go old school with board games like Settlers of Catan, Taboo, Carcassonne, or a gift exchange game like White Elephant.
MANAGE APPETITES
Your guests may come hungry, but they will leave satisfied. Manage recipes and create menus like a pro with apps like Pepperplate. Pepperplate lets you share shopping lists so that guests can pitch in and bring items you might actually need. You can also get easy-to-follow food and drink recipes and inspiration at Tasty or head over to YouTube for some more visual directions and top-notch cooking expertise from the likes of Epicurious and ChefSteps.
CAPTURE SOME MEMORIES
Set up a DIY photobooth. All you need is a fun background and lots of fun props. Then be sure to take lots of photos using your smartphone, so that you can share your memories with guests afterwards. After the event, you can share the photos in a private Facebook album with guests — just make sure to pick appropriate/flattering photos, ask before you tag people, and ensure your album is set to only be shared with those who have attended the event. You can also use Google Drive or Dropbox to share photos.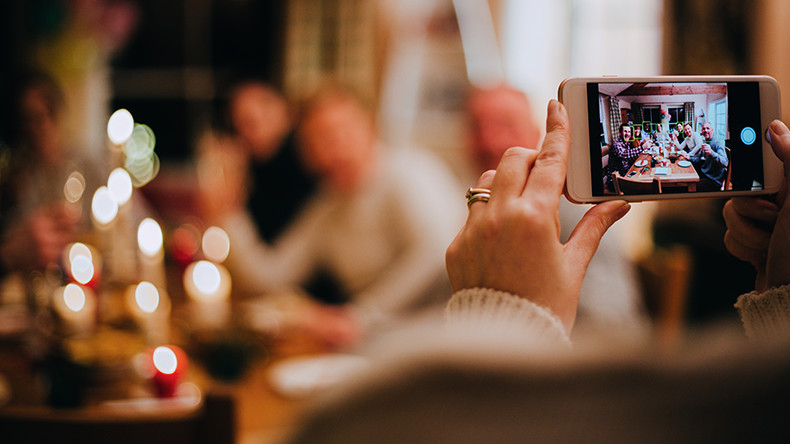 PARTING GIFTS
When's the last time you've gotten a parting gift at a party? Was it at a birthday party when you were a child? How about invoking some nostalgia and giving your guests random fun little gifts like retro candy bars, silly toys, and mini piggy banks… take them back to when they were kids.
Congratulations, you've completed an epic holiday party. What's next? Make sure you follow up with guests thanking them for coming (it's easy to do with the RSVP platform you originally used to invite them), share photos/videos from the event, and enjoy the holidays!
---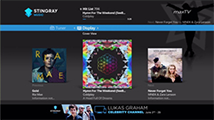 Use maxTV's Stingray Karaoke & Stingray Music to keep guests entertained at your next holiday party!