Breathtaking photos from SK's abandoned farmlands

Breathtaking photos from SK's abandoned farmlands
Actions
Vertigo house south of Saskatoon.
Chris Attrell is the man behind Forgotten Saskatchewan, a photography project that captures SK's deserted yet alluring ruins. Chris is our guest blogger and expert on all things photography in SK's rustic countryside.
In 2003, when I started exploring abandoned places in Saskatchewan, there were only a handful of people who did what I did. There were no apps and no Facebook to seek out potential locations. I had to travel up and down every country road to find something good to shoot. And I still do.
Here are my best tips and tricks for finding your own abandoned bliss: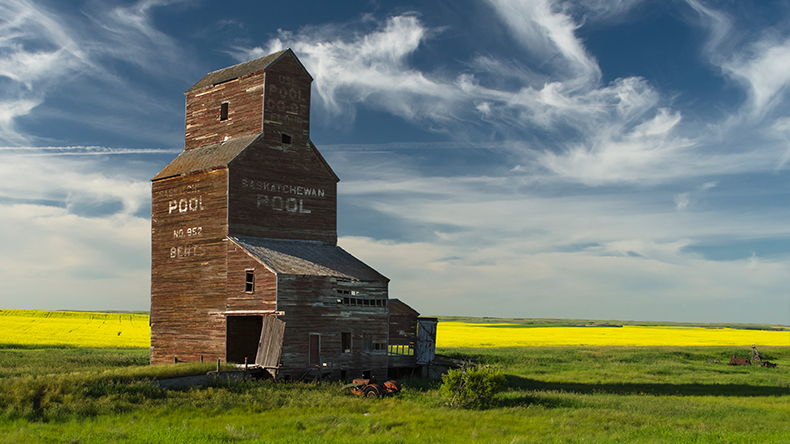 Grain elevator at Bents, SK.

First off, appreciate the history
Saskatchewan is like a living museum, which is why I love to explore! The history of this province is scattered all over—buildings and houses from a hundred years ago or more can be found on just about any road you travel. It feels like each little town has something unique and interesting to discover. The few old wooden grain elevators still standing allude to a time where they numbered in the thousands. Old train stations, the form of transport that was once vital to the growth of our province, are scattered few and far between.
Next, find your style
Finding my own distinct style of photography wasn't too hard—a few years back, I combined my love of abandoned places with my portrait hobby. Today, I call this my 'uniquely Saskatchewan portraitures', and it has come to define me as an artist. Although, asking people to pose for me in front of a creepy abandoned place in the middle of nowhere has been odd at times. So work on your convincing skills, too!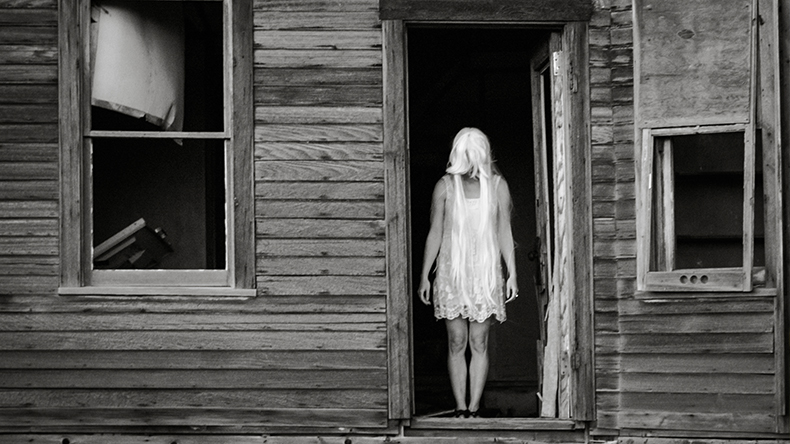 Ghostly figure near Shaunavon, SK.

Do not fear the haunted spaces
Years ago, I was on the second floor of an abandoned store/hotel in a complete ghost town when I heard what sounded like someone walking up the stairs. I stopped and waited for someone to emerge, but no one did, and a chill went up my spine as that staircase was the only way out of the building. When I eventually went downstairs, I saw that the strong wind was blowing around some boots that were hanging on the wall at the bottom of the stairs to the point that they were spinning. Never going back to that place.
Do not trespass
Technically, most of the buildings I shoot in are vacant, not abandoned. Someone still owns them and the property is private, so please respect all signs, gates, closed doors, and obvious clues that visitors are not welcome. Never, ever take anything from a property, and seek permission before entering any building. In this world of cellphones and text messages, it can take minutes to get permission, and if you find someone nearby, there's a good chance they know the owner. Many abandoned houses belonged to the landowner's ancestors and they let them stand in their memory. Oh, and never walk into a farmer's crop to get closer to something you want to photograph.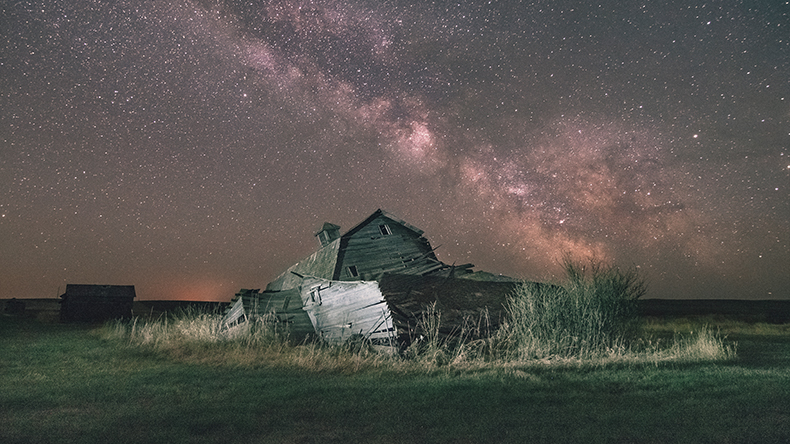 A collapsed barn and the living sky south of Swift Current, SK.

Try night photography
For a night photographer, Saskatchewan is the jackpot! The Land of Living Skies comes to life at night, and rural Saskatchewan has very little light pollution. Shooting at night takes a lot of practice, and good lighting is recommended. Auroras can be seen year round, and on nights with little or no moon, you can see the Milky Way shining bright.
Be patient and practice
Abandoned photography is a great way to practice the rule of thirds, symmetry, and HDR photography, so it is very useful to bring a tripod with you. I love getting up close to things so I always use a wide angle lens for most of my photos. Shooting during the last hour of the day also has the best light, so I tend to return to my favourite discovery of the day to shoot during this time.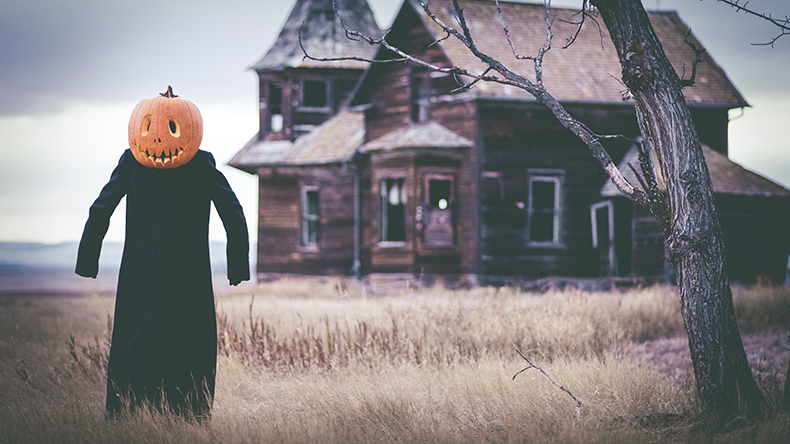 Fall in Shaunavon, SK.

Be prepared for the elements
Water, bug spray, snacks… those are obvious items to consider. Here are some less obvious ones:
Fuel up. It's not unusual to have to drive up to 2 hours to find an open gas station, and half of those are card lock only.
Be cautious. Heavy rain and snow can make some back roads undrivable, and there won't be a warning sign when they do.
Stay alert. Some animals are not used to seeing a lot of traffic, so they enjoy hanging out along roads, ready to surprise you.
My fave photo
I wanted to get inside this house and it took me a few visits before I found someone who could give me permission. But he ended up giving me the entire history of the place! The top floor, where the lights are on, is the room where all the workers would sleep back in the day. It's a very large place and looks so amazing.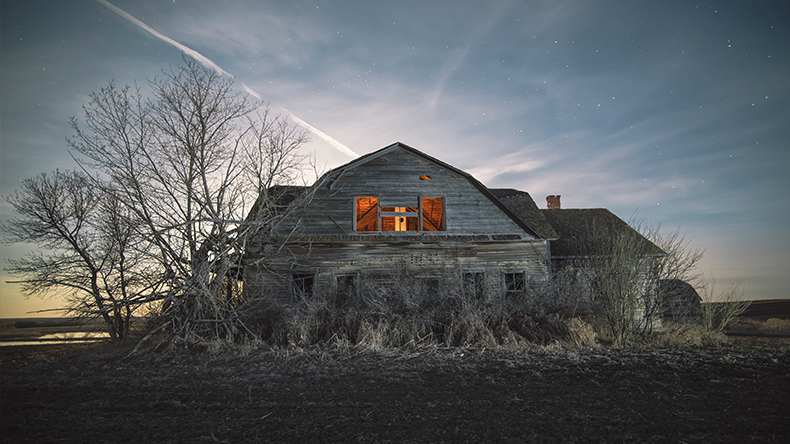 A mansion NW of Saskatoon.

Follow the forgotten path
This field has changed since I started. Today, a new wave of local photographers are discovering the abandoned & vacant SK ruins that I love. It's not difficult to get started as info is readily available online. It's an exciting time, so get out there and explore!
All photos courtesy Forgotten Saskatchewan.
---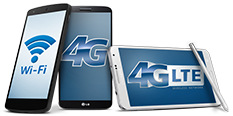 Don't get lost as you explore your own abandoned bliss. Stay connected with our powerful 4G network coverage.