SaskTel selectWI-FI OLD
SaskTel selectWI-FI OLD

SaskTel customers get unlimited free data on Saskatchewan's largest Wi-Fi network
Why use SaskTel selectWI-FI?
Free

- The ability to connect to selectWI-FI is included with your SaskTel Wireless, Internet, or maxTV service. There are no additional charges or data usage fees.

Unlimited usage

- There are no limits on how much data you can use when you're connected to selectWI-FI. Using data over selectWI-FI does not count towards any data limits on your wireless plan.

Connect automatically

- Your SaskTel wireless LTE device will automatically connect to selectWI-FI if you have the Wi-Fi on your device turned on. No typing in usernames or passwords.

Secure - selectWI-FI is more secure than an open Wi-Fi network. It's the preferred Wi-Fi network where available, so there's less concern that you'll accidentally connect to a fraudulent Wi-Fi network.
To learn more about saving your data using selectWI-FI, watch our video:
SaskTel - Saving data with Wi-Fi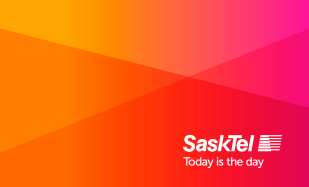 Get connected at these locations
It's easy. If you are using a wireless LTE device, just make sure the Wi-Fi on your phone is on to automatically connect to selectWI-FI.
If you are using a laptop, tablet, or other wireless device that is not connected to the SaskTel cellular network, access selectWI-FI through your mySASKTEL account. Don't have a mySASKTEL account? Sign up now.
Get the app!
Get the mySASKTEL app to find SaskTel selectWI-FI hotspots and view your selectWI-FI usage. See exactly how much data you've saved with our free, unlimited selectWI-FI.
Due to technical limitiations, this tool is currently not compatible with Apple iOS devices running iOS6 or lower. Please try one of these methods to view the interactive coverage map:
Use a web browser from a personal computer (laptop or desktop; Windows or Mac).
Use an iOS7, BlackBerry or Android device.