Rate plans
Get the right wireless plan for the right price! We know there's no such thing as a one-size-fits-all plan. Talk, text, or data, you need a plan that fits you. Choose from a range of plans to meet your specific needs. Plus, you can change plans any time during your contract—free!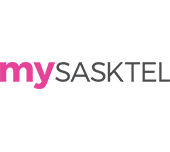 Changing plans and add-ons is easy with mySaskTel!
Changing your wireless plan and add-ons online is easy and saves you time. Just log in to mySaskTel, and with a few clicks, you're done. Aren't signed up for mySaskTel yet? Learn more and sign up today.
shareMORE plans
VIP 85
Voice plans
Cellular Safety Plan