Legal and regulatory
Legal and regulatory
One of the main pillars of our commitment is to give you, the customer, complete details about the rates, terms, and coverage offered in our plans. Below you'll find regulatory information about terms of service for our products and services, fees, tolls, policies, and more. You'll also find information and practical guidelines for residential customers.
We're committed to meeting and exceeding the guidelines set out by the Canadian Radio-television and Telecommunications Commission (CRTC) in their Wireless Code to make sure you understand your rights and obligations as a wireless customer.

System administration fees
Toll schedules
Terms of service for products and services
Tariffed products and services include terms of service that apply to all regulated services and products.
Non-tariffed products and services include terms and conditions that apply to the use of SaskTel products and services that are not regulated, or for which the CRTC has forborne from regulating.
Residential information
Website terms and conditions
Compliments and concerns
If you have a compliment to share or a concern to discuss, call us at: 1.800.SASKTEL (1.800.727.5835). If you're not satisfied, ask to speak to a Customer Services Manager.

You can also write to us at:
SaskTel Corporate Communications
12th Floor, 2121 Saskatchewan Drive
Regina, Saskatchewan S4P 3Y2

If you're still unable to reach a satisfactory resolution for a complaint about your services—including local or long-distance telephone service, wireless telephone service, Internet service, or subscription TV service—you can contact the Commission for Complaints for Telecom-television Services (CCTS).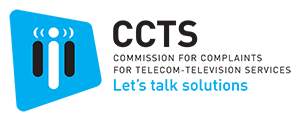 CCTS is an independent agency whose mandate is to resolve complaints of consumers about their telecom and TV services, and complaints of small business customers about their telecom services, free of charge. If you have a complaint about your telephone, wireless, internet or TV service, you must first try to resolve it directly with your service provider. If you have done so and have been unable to reach a satisfactory resolution, CCTS may be able to help you.

To learn more about CCTS, you may visit its website at www.ccts-cprst.ca or call toll-free at 1-888-221-1687.

You can also write to the CRTC at:
Canadian Radio-television and Telecommunications Commission
Ottawa, Ontario K1A 0N2
Ombudsman Saskatchewan promotes and protects fairness in provincial government services, including SaskTel. If you have a concern about services you've received, first contact SaskTel. If you are still concerned, you are welcome to contact Ombudsman Saskatchewan at 1.800.667.9787 or for more details, go to www.ombudsman.sk.ca.