Accessories
Get all the protection and power that your device needs. Customize your wireless device with just the right case, charger, headset, and more. Find the perfect accessory to personalize your device.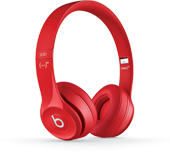 Get Beats for less than $5/month
Only SaskTel offers financing on your favourite Beats products. Get yours for as low as $5/month.
Available in-store only