SaskTel announces the 24 additional communities set to receive infiNET service as part of its $100 million Rural Fibre Initiative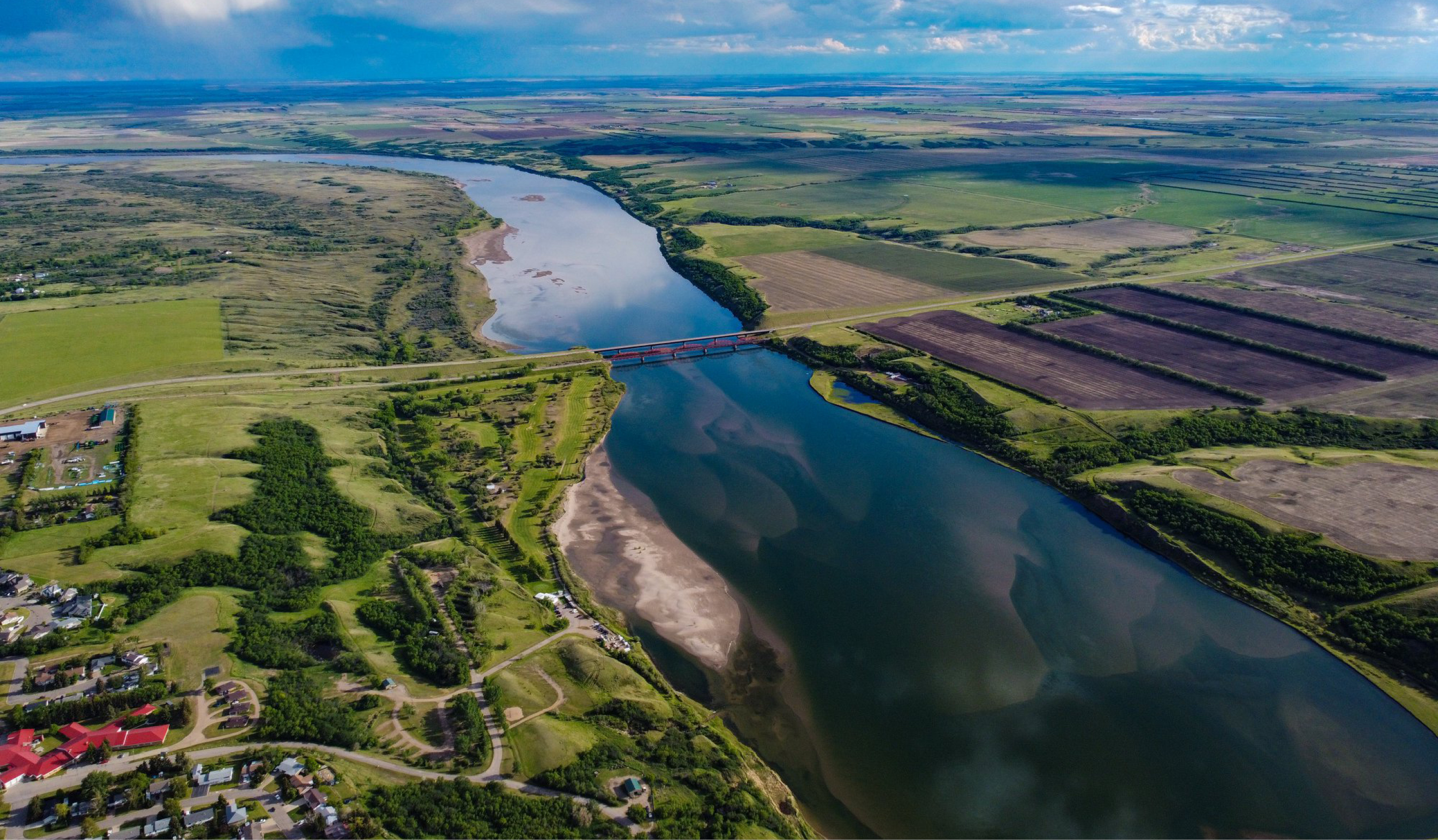 December 6, 2021
Photo of the Town of Outlook along the South Saskatchewan River. Photo courtesy of Henry Buys.
Today SaskTel announced the 24 communities it plans to bring SaskTel infiNET™ service to as part of the fourth phase of its $100 million Rural Fibre Initiative – communities listed below. SaskTel plans to begin construction in these communities next year and expects to have the majority of residents and businesses fibre ready by the end of 2023.
Rural Fibre Initiative - Phase 4 Communities
Assiniboia
Dundurn
La Loche
Preeceville
Buffalo Narrows
Foam Lake
Lanigan
Regina Beach*
Caronport
Gravelbourg
Macklin
Rocanville
Carrot River
Gull Lake
Osler
Shellbrook
Dalmeny
Île-à-la-Crosse
Outlook
Unity
Davidson
Kipling
Oxbow
Wadena
* Including Buena Vista and Kinookimaw
"The need for connectivity continues to grow at a rapid pace," said Don Morgan, Minister Responsible for SaskTel. "Through SaskTel's Rural Fibre Initiative, tens of thousands of rural Saskatchewan families and businesses will gain access to advanced fibre optic broadband infrastructure better enabling them to connect and thrive in the modern world."
"Delivering speeds of up to a Gigabit per second, our infiNET service ensures SaskTel customers have the bandwidth they need to utilize the latest digital tools and technologies," said Doug Burnett, SaskTel President and CEO. "In addition, upgrading our network to fibre provides us with a more flexible platform in these communities that can quickly grow to meet customers' evolving needs."
"As the Irrigation Capital of Saskatchewan, the Town of Outlook has been engaging in creating strategies to attract and retain business in our community," said Maureen Weiterman, Mayor of the Town of Outlook. "Outlook's businesses require the tools to connect to the rest of the world with the most current technology available. SaskTel's plan to include Outlook in its Rural Fibre Initiative provides a fundamental piece that we need to continue to be a business friendly community."
Originally announced in 2020, the Rural Fibre Initiative is a multi-phase program that will bring SaskTel infiNET service - Saskatchewan's largest fibre optic network - to over 60,000 residents and businesses spread across 45 rural communities by the end of 2023.
The communities to receive infiNET service in the first three phases of the Rural Fibre Initiative include:
Phase 1 – Balgonie, Biggar, Langham and Pilot Butte. SaskTel anticipates the majority of homes and businesses in all four communities will be fibre ready by the end of March 2022.
Phase 2 – Kindersley, Meadow Lake, and Rosetown. Construction has already started in Kindersley and will soon begin in Meadow Lake, and Rosetown.
Phase 3 - Canora, Carlyle, Esterhazy, Fort Qu'Appelle, Hudson Bay, Indian Head, Kamsack, La Ronge, Lumsden, Maple Creek, Moosomin, Shaunavon, Watrous, and Wynyard. SaskTel plans to begin construction in these communities in 2022.
For more information about infiNET service, please visit www.sasktel.com/infinet.
About SaskTel
SaskTel is the leading Information and Communications Technology (ICT) provider in Saskatchewan, with over $1.3 billion in annual revenue and approximately 1.4 million customer connections including 639,000 wireless accesses, 289,000 wireline network accesses, 289,000 internet accesses, 114,000 maxTV subscribers, and 81,000 security monitoring customers. SaskTel and its wholly-owned subsidiaries offer a wide range of ICT products and services including competitive voice, data and Internet services, wireless data services, maxTV services, data centre services, cloud-based services, security monitoring services, advertising services, and international software and consulting services. SaskTel and its wholly-owned subsidiaries have a workforce of approximately 3,400 full-time equivalent employees (FTEs). Visit SaskTel at www.sasktel.com.