SaskTel investing $6 million to bring blazing fast infiNET service to residents and businesses in Lloydminster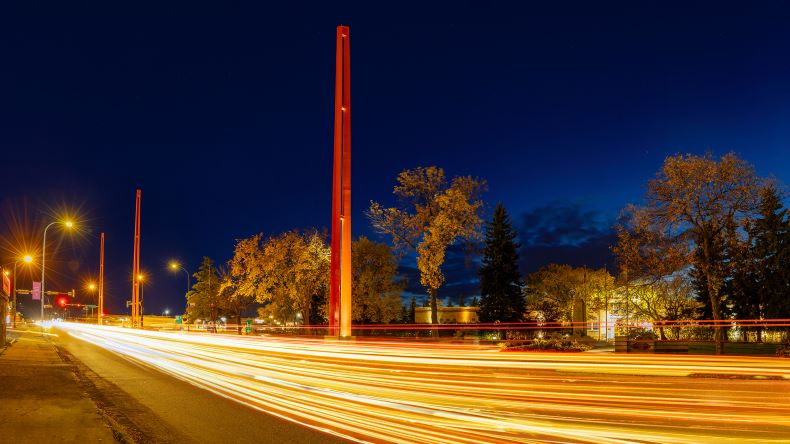 April 14, 2021
Today SaskTel announced plans to invest $6 million to bring SaskTel infiNET™ service to the City of Lloydminster. Through this investment, SaskTel will ensure residents and businesses on the Saskatchewan side of the border city can take advantage of the latest digital tools and technologies to connect, learn, and pursue business opportunities. Construction will start in the summer, with infiNET service expected to begin launching in select neighbourhoods in early 2022.
"Bringing advanced broadband infrastructure to more Saskatchewan families and businesses will be key to the future success of our province as a whole," said Don Morgan, Minister Responsible for SaskTel. "As so many of us have adapted to digital means of communication and new ways of working, we have become ever more dependent on our Internet connection. SaskTel's continued investments to bring infiNET service to more communities will help set the stage for Saskatchewan's future and ensure that our province is ready for the post-COVID world."
"Lloydminster is known as a connection point between the two great provinces of Alberta and Saskatchewan, so it seems fitting that we are now the focus of a momentous collaboration between the City, SaskTel, and TELUS that will bring fibre-optic broadband connectivity to our bi-provincial communities respectively," said Gerald S. Aalbers, Mayor of the City of Lloydminster. "Now, more than ever, our residents and businesses are looking to online technologies that support economic growth, relationships, entertainment and information sharing. The arrival of fibre-optic in Lloydminster strengthens our position as one of Western Canada's most attractive communities in which to live and do business."
Powered by SaskTel's fibre optic network, infiNET service will deliver near Gigabit per second (Gbps) speeds, allowing subscribers to surf, stream, and share however much content they want faster than ever before. In addition, maxTV gets even better with infiNET service, delivering a truly immersive entertainment experience that allows subscribers to connect up to 7 set-top boxes – all with HD and recording capabilities.
"As Saskatchewan's homegrown communications leader, we're firmly committed to delivering the innovative technologies and services that our customers across the province need to compete and succeed in the modern world," said Doug Burnett, SaskTel President and CEO. "Whether its streaming 4K video content, playing the latest online game, or simply enjoying a video call with family and friends, infiNET service will soon ensure our customers in Lloydminster will be able to connect to what matters most to them in real-time."
The deployment of infiNET service to the City of Lloydminster is part of SaskTel's Fibre-to-the-Premises (FTTP) program, an ambitious initiative designed to dramatically enhance internet connectivity in communities across the province by connecting homes and businesses directly to SaskTel's cutting edge fibre optic network. Plus, as a fibre based network, SaskTel infiNET servicehas the capacity to evolve to meet customer's demands for bandwidth and faster speeds well into the future.
This expansion is a direct result of SaskTel's commitment to invest over $1.4 billion of capital in Saskatchewan through to 2026. These investments will ensure Saskatchewan families and businesses will continue to have access to some of the best communication and entertainment services in the world.
For more information about infiNET service, please visit www.sasktel.com/infinet.
About SaskTel
SaskTel is the leading Information and Communications Technology (ICT) provider in Saskatchewan, with over $1.2 billion in annual revenue and approximately 1.35 million customer connections including 637,000 wireless accesses, 296,000 wireline network accesses, 286,000 internet accesses and 112,000 maxTV™ subscribers. SaskTel and its wholly-owned subsidiaries offer a wide range of ICT products and services including competitive voice, data and Internet services, wireless data services, maxTV services, data centre services, cloud-based services, security monitoring services, advertising services, and international software and consulting services. SaskTel and its wholly-owned subsidiaries have a workforce of approximately 3,600 full-time equivalent employees (FTEs). Visit SaskTel at www.sasktel.com.