SaskTel launches new digital mobile service: Lüm Mobile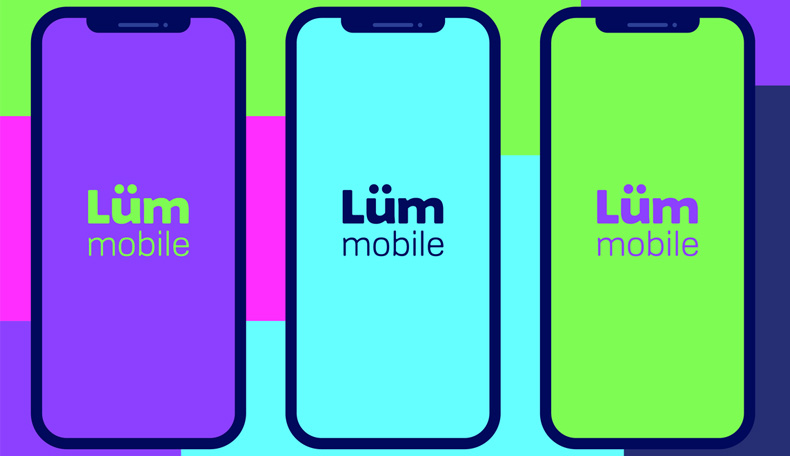 December 7, 2021
Today, SaskTel is excited to announce the launch of its digital mobile service branded as Lüm Mobile. Lüm Mobile will be a fully digital mobile model that will support a self-serve wireless offering to customers that prefer to manage their own service online with more affordable prices than a full-service model.
"SaskTel's introduction of Lüm Mobile is a new way of offering wireless service to the residents of Saskatchewan, all while enjoying the great coverage of SaskTel's existing network," said Don Morgan, Minister Responsible for SaskTel. "Lüm Mobile will let customers sign up, and modify their service through a mobile app, allowing for a more personalized cellular experience."
"We have recognized that customers are moving increasingly towards self-serve online services," said Doug Burnett, SaskTel President and CEO. "Lüm Mobile will be a great option for customers that are seeking a more digital approach, allowing customers to customize and self-manage what works for their individual preference."
Lüm Mobile is unique in that there are no monthly plans or monthly billing dates. Customers will buy a membership to get access to data at great rates that never expire. With a membership, customers will not have to worry about losing unused data every month and will only pay for the data, calls, and texts they actually use. With the convenience of self-serve, customers can buy more data at any time - whenever they need it. Customers will be required to bring their own mobile phone when they sign up for service.
Lüm (pronounced loom) is pulled from the word illumination and is here to shed light on change for mobile service and for the environment. To support and contribute to the greater good of Saskatchewan, Lüm Mobile is committed to inspire actions to help the environment - working together with consumers to take small actions that will add up to big change.
To learn more about Lüm Mobile, visit the website: www.lum.ca
About SaskTel
SaskTel is the leading Information and Communications Technology (ICT) provider in Saskatchewan, with over $1.3 billion in annual revenue and approximately 1.4 million customer connections including 639,000 wireless accesses, 289,000 wireline network accesses, 289,000 internet accesses, 114,000 maxTV subscribers, and 81,000 security monitoring customers. SaskTel and its wholly-owned subsidiaries offer a wide range of ICT products and services including competitive voice, data and Internet services, wireless data services, maxTV services, data centre services, cloud-based services, security monitoring services, advertising services, and international software and consulting services. SaskTel and its wholly-owned subsidiaries have a workforce of approximately 3,400 full-time equivalent employees (FTEs). Visit SaskTel at www.sasktel.com.