Mama they're calling home on Mother's Day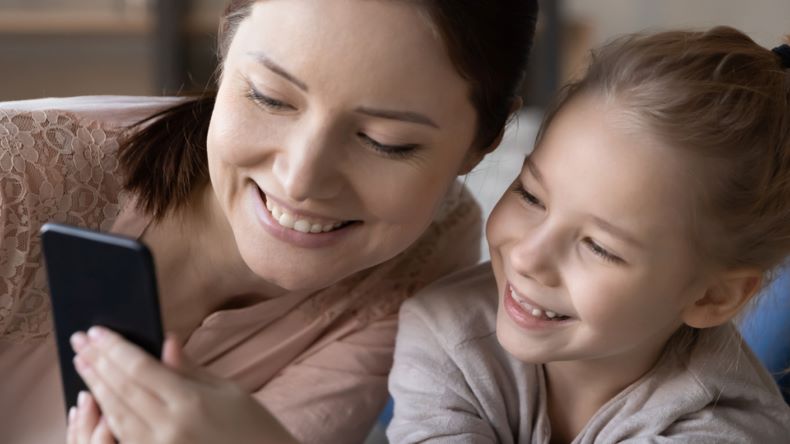 May 6, 2021
While we think you should call your mother and tell her you appreciate her every day, we know that getting in touch with mom will be top of mind for much of the province on Mother's Day; one of the heaviest data usage days in the year!
A personal visit is likely your mother's first choice, but with families spreading out far and wide a phone call or newer communications technologies such as video calling and text messaging are a popular way many people in Saskatchewan use to remind mom just how much they care.
"As technology changes and our customers' needs change with it, we're responding with the types of investments that allow our network to keep them connected to their world," said Doug Burnett, SaskTel President and CEO. "One of the most fundamental aspects of our business is connecting people to the ones they care about most, and we're proud to be Saskatchewan's first choice for reaching out on Mother's Day"
This year, SaskTel expects to see the trend toward higher data use continue with just under 116,000 Gigabytes (GB) of data expected to be down and uploaded in Saskatchewan on Mother's Day – an average increase of 25% year-over-year!
Although video calls, and voice over internet calls will take up the lion's share of how people choose to communicate this Mother's Day, Saskatchewan residents are still expected to place more than 800,000 and receive over 554,000 traditional wireless and landline voice calls.
If you're looking to avoid the crush this Mother's Day, SaskTel has a handful of tips that can help make sure Mama doesn't end up disappointed:
Avoid making voice calls during the peak hours of 10 a.m. to 2 p.m. and 7:30 p.m. to 10 p.m.
When using data heavy apps such as video calling, be sure to connect to wi-fi where available. For SaskTel customers on the go this Mother's Day, be sure to look for one of over 2,400 SaskTel selectWi-Fi hotspots in locations across the province.
Before that conversation with mom gets going, make sure to charge up your wireless device so you can avoid an unexpected interruption right when the reminiscing starts to get good.
Staying in touch on Mother's Day has never been easier with SaskTel. For more information on all the ways to stay connected through SaskTel, please visit www.sasktel.com.
About SaskTel
SaskTel is the leading Information and Communications Technology (ICT) provider in Saskatchewan, with over $1.2 billion in annual revenue and approximately 1.35 million customer connections including 637,000 wireless accesses, 296,000 wireline network accesses, 286,000 internet accesses and 112,000 maxTV™ subscribers. SaskTel and its wholly-owned subsidiaries offer a wide range of ICT products and services including competitive voice, data and Internet services, wireless data services, maxTV services, data centre services, cloud-based services, security monitoring services, advertising services, and international software and consulting services. SaskTel and its wholly-owned subsidiaries have a workforce of approximately 3,600 full-time equivalent employees (FTEs). Visit SaskTel at www.sasktel.com.