Internet speeds in Lloydminster reach infiNET possibilities as SaskTel begins connecting homes to fibre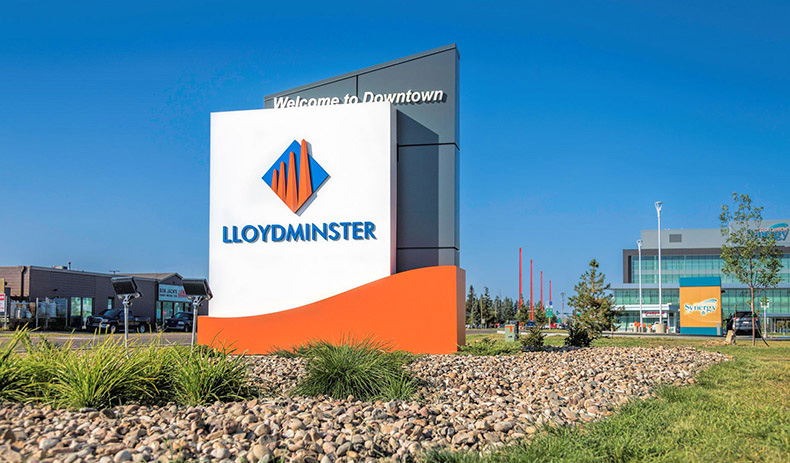 December 12, 2022
Photo courtesy of the City of Lloydminster
The City of Lloydminster is set to experience the next level in internet speed with the launch of SaskTel infiNET™ service, Saskatchewan's largest fibre optic broadband network. Starting today, infiNET service is available in select areas of Lloydminster and will soon be available to all neighbourhoods on the Saskatchewan side of the border.
"Today's announcement demonstrates SaskTel's strong commitment to ensuring the people of our province have access to the advanced technologies and networks they need to succeed in the modern world, and further solidifies SaskTel's position as Saskatchewan's leading communications provider," said Don Morgan, Minister Responsible for SaskTel.
"The City of Lloydminster congratulates SaskTel on the launch of its fibre Internet service in areas on the Saskatchewan side of our city," said Gerald Aalbers, Mayor of the City of Lloydminster. "The ongoing work to expand Lloydminster's fibre infrastructure bolsters quality of life for residents, helps local businesses better serve their customers, and makes us a highly attractive target for future economic investment. Thank you to our residents for their continued cooperation as this important work is completed."

Powered by SaskTel's fibre optic broadband network, infiNET service delivers speeds reaching close to a Gigabit per second (Gbps), allowing subscribers to surf, stream, and share however much content they want at incredible speeds.
"We are excited to bring our infiNET network to the people of Lloydminster so that they can enjoy the tremendous speeds and unparalleled level of connectivity that our world-class fibre optic network delivers," said Doug Burnett, SaskTel President and CEO.
The deployment of infiNET service to the City of Lloydminster is part of SaskTel's Fibre-to-the-Premises (FTTP) program, an ambitious initiative designed to dramatically enhance internet connectivity in communities across the province by connecting homes directly to SaskTel's cutting-edge fibre optic broadband network. Plus, as a fibre-based network, SaskTel infiNET service has the capacity to grow to support the evolving needs of SaskTel's customers and increasing popularity of cloud services, video streaming, and smart technologies.
The continued expansion of SaskTel's infiNET network is a direct result of their commitment to invest more than $1.5 billion of capital across Saskatchewan over the next five years. These investments will ensure Saskatchewan families continue to have access to some of the best communication and entertainment services available anywhere in the world.
For more information or to check if infiNET service is available at your address, please visit www.sasktel.com/infinet.
About SaskTel
SaskTel is the leading Information and Communications Technology (ICT) provider in Saskatchewan, with approximately $1.3 billion in annual revenue and over 1.4 million customer connections including more than 647,000 wireless accesses, 273,000 wireline network accesses, 293,000 internet and data accesses, 110,000 maxTV service subscribers, and 78,000 security monitoring customers. SaskTel and its wholly-owned subsidiaries offer a wide range of ICT products and services including competitive voice, data and Internet services, wireless data services, maxTV services, data centre services, cloud-based services, security monitoring services, advertising services, and international software and consulting services. SaskTel and its wholly-owned subsidiaries have a workforce of approximately 3,300 full-time equivalent employees (FTEs). Visit SaskTel at www.sasktel.com.