SaskTel investing $337 million in Saskatchewan in 2022-23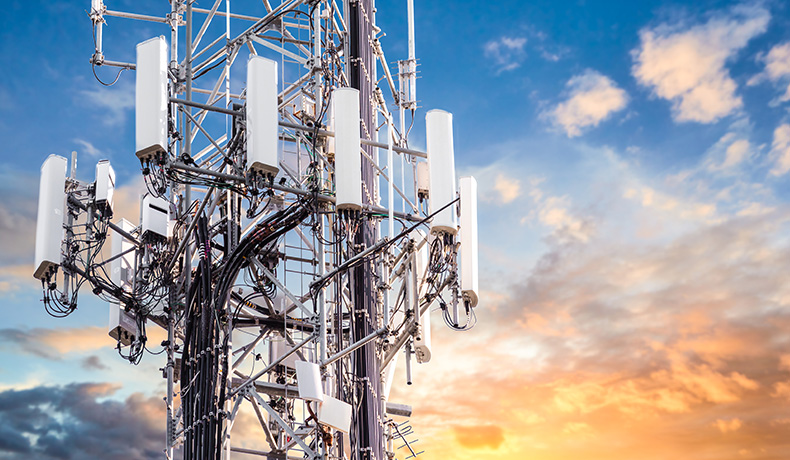 April 13, 2022
Today, SaskTel announced that it will invest approximately $337 million of capital in Saskatchewan in 2022-2023* and more than $1.5 billion over the next five years. This investment will ensure families and businesses throughout Saskatchewan have access to cutting-edge wireless, Internet, television, data, and IP-based technologies and services they need to connect to the world around them.
"Our government recognizes how critical advanced broadband and wireless technologies are to the overall success and prosperity of our province," said Don Morgan, Minister Responsible for SaskTel. "These investments will further strengthen and expand the networks we rely on today, while also setting the foundation for future technological innovations that will help to drive economic growth, job creation, and improvements in the quality of life for all Saskatchewan residents."
"We are firmly committed to providing our customers with the high quality and reliable communications technologies and services they need to connect to what matters most to them." said Doug Burnett, SaskTel President and CEO. "We are proud to serve Saskatchewan and as we transition to a post-COVID world, we will continue to do what we can to create a brighter and more connected future for our province."
Highlights of the 2022-2023 core Saskatchewan investment program include:
$82.2 million for Fibre to the x (FTTx) program. SaskTel's Fibre-to-the-Premises (FTTP) and Fibre-to-the-Business (FTTB) initiatives, collectively known as FTTx, will continue to bring the fibre optic infrastructure powering SaskTel infiNET™ service directly to homes and businesses in communities across the province. This year's investment will bring infiNET service to thousands of homes and businesses spread across a number of rural communities throughout Saskatchewan.
Key points:
$22.8 million – FTTP in the nine major centres
$35.0 million – FTTP outside of the nine majors and Rural Fibre Initiative
$24.4 million – FTTB
Powered by SaskTel's fibre optic network, infiNET service delivers internet speeds reaching close to a Gigabit per second (Gbps), allowing subscribers to surf, stream, and share however much content they want at incredible speeds. Plus, as a fibre based network, SaskTel infiNET servicehas the capacity to evolve accordingly to support the increased popularity of cloud services, 4K video streaming, and growing adoption of IoT devices by households and organizations.
$110.6 million for 5G deployment and wireless network enhancements. SaskTel's wireless network provides service to more than 99% of Saskatchewan's population, and includes over 1,000 cell sites throughout the province. In 2022-23, SaskTel will further invest in enhancing its wireless network and expanding 5G coverage.
Key points:
$103.6 million – 5G Network Modernization Program
$7.0 million – Long Term Evolution (LTE) enhancements
$79.3 million for wireline network growth and enhancements. SaskTel's wireline and maxTV networks deliver high quality communications and entertainment services to customers across the province. This year's investment ensures SaskTel continues to deliver best-in-class customer experiences by upgrading and optimizing its wireline networks and customer-premise equipment.
Key points:
$32.0 million – Access and Core Demand and Growth
$25.0 million – Network modernization
$7.0 million – maxTV and maxTV Stream growth and service development
$15.3 million – Customer Premise Equipment (CPE)
$64.9 million to improve customer services and operations through continued investment in Information Technology (IT) and Information Systems (IS) platforms and service enhancements.
Key points:
Customer Relationship Manager (CRM) Evolution to provide a seamless experience across all channels and improve the overall customer experience.
Enhancements to Self-Serve Platform and IVR that enable wider self-serve capabilities.
Upgrades to existing IS Infrastructure, application functionality, and data storage required to enable continued evolution into a world-class Information Communications Technology (ICT) provider
*Capital spending is for the fiscal year 2022-2023 – April 1, 2022 – March 31, 2023.
About SaskTel
SaskTel is the leading Information and Communications Technology (ICT) provider in Saskatchewan, with over $1.3 billion in annual revenue and approximately 1.4 million customer connections including 639,000 wireless accesses, 289,000 wireline network accesses, 289,000 internet accesses, 114,000 maxTV subscribers, and 81,000 security monitoring customers. SaskTel and its wholly-owned subsidiaries offer a wide range of ICT products and services including competitive voice, data and Internet services, wireless data services, maxTV services, data centre services, cloud-based services, security monitoring services, advertising services, and international software and consulting services. SaskTel and its wholly-owned subsidiaries have a workforce of approximately 3,400 full-time equivalent employees (FTEs). Visit SaskTel at www.sasktel.com.