SaskTel recognized as one of Canada's Greenest Employers (2023) by Mediacorp Canada Inc.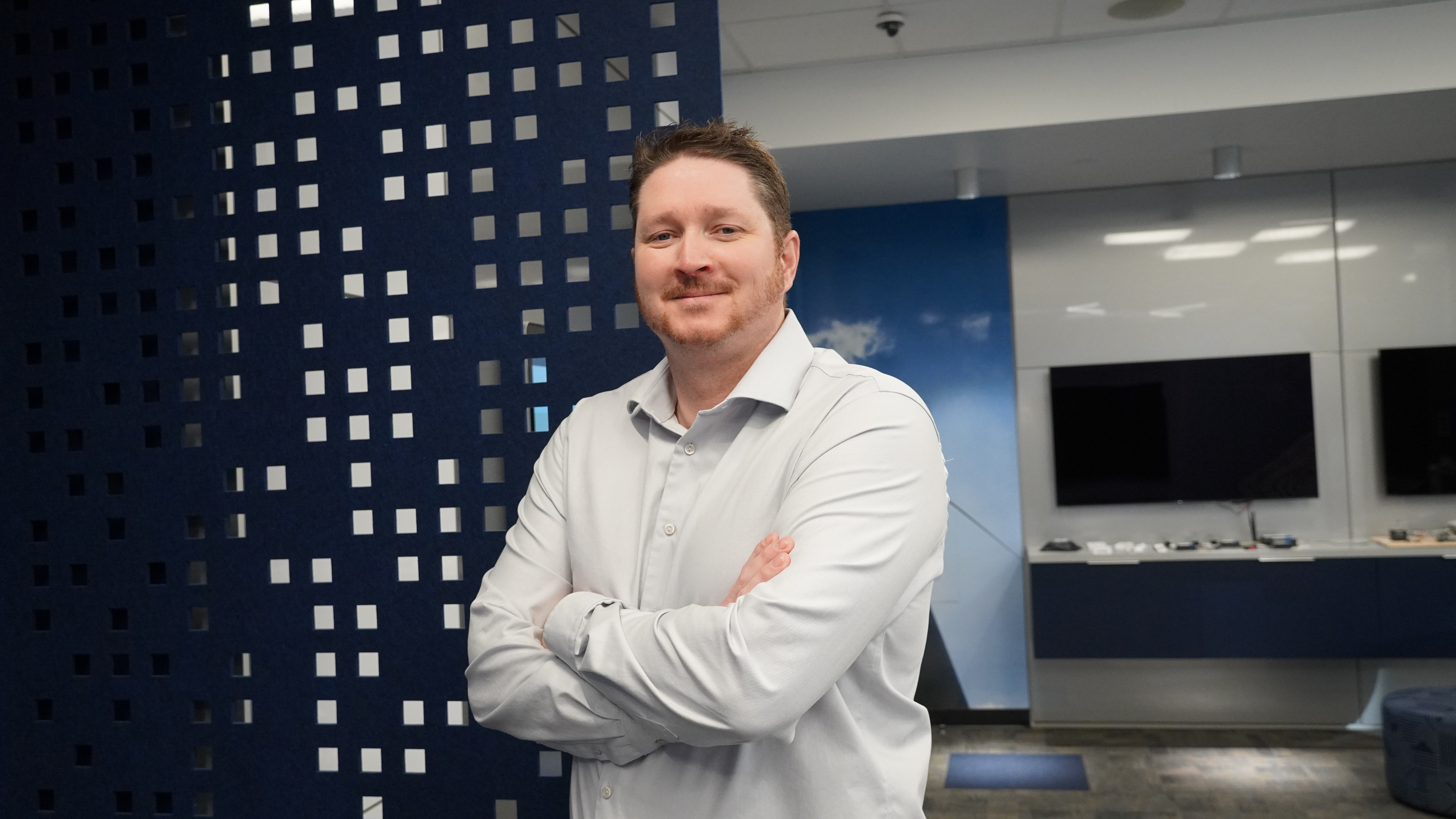 April 18, 2023
Pictured is Greg Hern, SaskTel HR Manager – Environment
Today, SaskTel is proud to announce that it has been recognized for its commitment to environmental sustainability by the organizers of Canada's Top 100 Employers (Mediacorp Canada Inc.), who have selected SaskTel as one of Canada's Greenest Employers in 2023.
"SaskTel is committed to the environment, and it's an honour to be recognized as one of Canada's Greenest Employers for the fifteenth consecutive year," said Doug Burnett, SaskTel President and CEO. "Whether through our Community Investment Program, or the many other ways we embed a green mindset into our operations, we are focused on controlling the impact that SaskTel and its employees have on the environment because Saskatchewan is our home, where we live, work and raise our families."
"At SaskTel, we see ourselves as leaders in Saskatchewan's environmental field," said Shara McCormick, SaskTel Vice President of Human Resources and Corporate Services. "We are focused on waste minimization, fuel and energy use efficiency, reducing greenhouse gas emissions, biosecurity, and supporting employee-driven community greening initiatives through our EnviroCare team."
Canada's Greenest Employers recognizes employers that lead the nation in creating a culture of environmental awareness in their organizations. These employers have developed exceptional sustainability initiatives – and are attracting people to their organizations because of their environmental leadership.
SaskTel met the criteria for this award based on its initiatives and programs related to the environment, including:
SaskTel EnviroCare – an employee volunteer group working to create a greener community and promote environmental awareness. This includes hosting lunch-and-learns, coordinating donation drives, cleanups and plantings at local parks and greenspaces.
SaskTel's Community Investment Program (CIP) – as of 2022, the CIP now includes support for non-profit and charitable organizations' events and programs that feature environmental sustainability.
SaskTel's Environmental Management System (EMS) – aligned with the ISO 14001 international standard for an effective EMS, SaskTel's system is a group of interrelated policies and procedures that help the organization control its impact on the environment.
SaskTel Phones for a Fresh Start program – collects and recycles old cellphones, directing all proceeds toward purchasing and donating newer phones and prepaid phone cards to those fleeing domestic violence and youth transitioning out of care from the Ministry of Social Services. In 2021-22, Phones for a Fresh Start provided 675 phones, $12,000 in prepaid phone cards and recycled 5,363 devices.
SaskTel's full editorial review for this award can be viewed on the Canada's Top 100 Employers website here: https://reviews.canadastop100.com/top-employer-sasktel#sk
About SaskTel
SaskTel is the leading Information and Communications Technology (ICT) provider in Saskatchewan, with approximately $1.3 billion in annual revenue and over 1.4 million customer connections including more than 647,000 wireless accesses, 273,000 wireline network accesses, 293,000 internet and data accesses, 110,000 maxTV service subscribers, and 78,000 security monitoring customers. SaskTel and its wholly-owned subsidiaries offer a wide range of ICT products and services including competitive voice, data and Internet services, wireless data services, maxTV services, data centre services, cloud-based services, security monitoring services, advertising services, and international software and consulting services. SaskTel and its wholly-owned subsidiaries have a workforce of approximately 3,300 full-time equivalent employees (FTEs). Visit SaskTel at www.sasktel.com.