SaskTel partners with Kvale to deliver advanced data management, analytics, and asset management services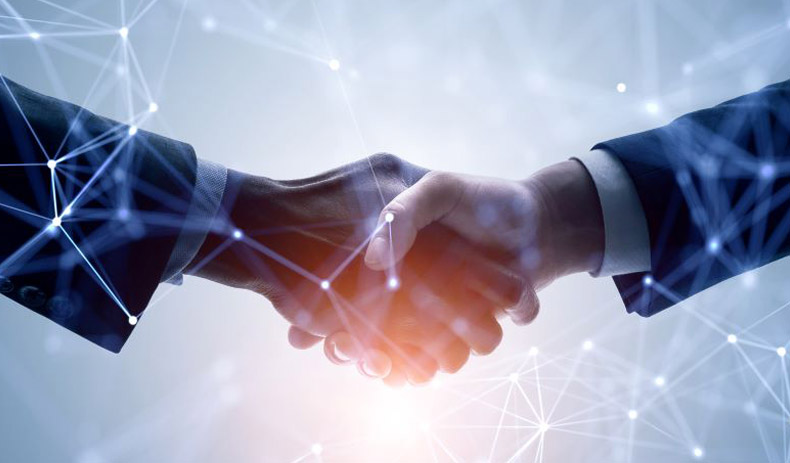 February 23, 2023
Today, SaskTel announced that it has partnered with Kvale, a local leader in Saskatchewan's tech sector specializing in the collection, management, and analysis of data for business operations. Through this partnership, SaskTel and Kvale will develop and offer advanced data management, analytics, and asset management services to businesses, municipalities, and First Nations communities across Saskatchewan aiming to keep pace with evolving customer expectations and economic opportunities.
"The management of data has become critically important to the overall success of organizations in nearly every sector of our economy," said Don Morgan, Minister Responsible for SaskTel. "I am pleased to see SaskTel and Kvale form this partnership to deliver advanced data analytics services to help Saskatchewan businesses continue to innovate and succeed."
"We're extremely pleased to partner with Kvale to develop services and solutions that will benefit other businesses in our province," said Doug Burnett, SaskTel President and CEO. "By packaging our network and other assets with Kvale's expertise in data management, analytics, and asset management, we'll be able to offer an attractive Saskatchewan-built service that will provide cost effective enterprise grade solutions to organizations of all sizes throughout the province."
"Organizations across all sectors are quickly realizing the value that operational data can bring to their business." said Kamal Narayanaswamy, Senior Engineer, and the lead for Kvale partnership with SaskTel. "The challenge, however, is that many businesses simply do not have the assets, budget or expertise needed to connect, consolidate, and analyze this data to optimize their performance. Thanks to this partnership, businesses and municipalities now have improved access to the tools and expertise they need to compete and succeed."
Designed to be completely customizable, the new offerings will help businesses, municipalities and First Nations communities optimize their operations in a number of ways, including:
Improved agility from data-driven decision making - With effective data collection and analysis, organizations can gain new insights and make informed, data-driven decisions which can help them optimize their operations in a number of ways, including:
Closely monitor important resources and utilities, such as water, to improve billing and proactively address potential resource losses.
Track assets to reduce loss, improve safety, security, and operational performance.
Leverage technology to better manage teams and other resources by streamlining workflows.
Support from experienced data specialists - Providing managed services to help build, train, and implement solutions focused on specific needs to address knowledge management and succession planning.
Access to enterprise grade software – Allowing organizations to consolidate multiple data sets from different sources into a single view.
Integration of Internet of Things (IoT) solutions – Providing network connectivity options, sensors, and security to support the deployment IoT solutions.
For more information on SaskTel's approach to Innovation & Collaboration, please visit www.sasktel.com/innovation.
About SaskTel
SaskTel is the leading Information and Communications Technology (ICT) provider in Saskatchewan, with approximately $1.3 billion in annual revenue and over 1.4 million customer connections including more than 647,000 wireless accesses, 273,000 wireline network accesses, 293,000 internet and data accesses, 110,000 maxTV service subscribers, and 78,000 security monitoring customers. SaskTel and its wholly-owned subsidiaries offer a wide range of ICT products and services including competitive voice, data and Internet services, wireless data services, maxTV services, data centre services, cloud-based services, security monitoring services, advertising services, and international software and consulting services. SaskTel and its wholly-owned subsidiaries have a workforce of approximately 3,300 full-time equivalent employees (FTEs). Visit SaskTel at www.sasktel.com.
About Kvale
Kvale is a Saskatchewan based, employee-owned corporation that specializes in data analytics and operations optimization. Over the past 30 years, the principals and technical specialists have provided services to some of largest global organizations in industries such as Mining, Agriculture, Oil & Gas, Pipelines, Transportation, and Power Generation. Kvale prides itself in teamwork and building long term relationships with clients. Kvale is an Aveva (formerly OSIsoft) premium partner, an Esri silver partner, a Maximo integrator and is establishing a partner relationship with IBM. The combination of strategic relationships allows Kvale to showcase the integration of operational data with geospatial information to monitor assets in real-time. Kvale strives to deliver innovative yet reliable solutions for all their clients. Visit Kvale at www.kvale.ca.