SaskTel recognized as one of Saskatchewan's Top Employers (2023) by Mediacorp Canada Inc.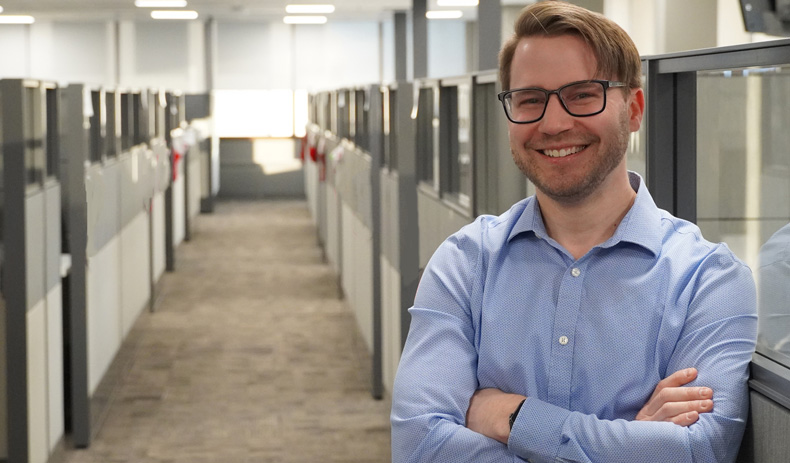 March 14, 2023
Today, SaskTel is proud to announce that it has been recognized for its dedication to supporting its employees and the communities it serves by the organizers of Canada's Top 100 Employers (Mediacorp Canada Inc.), who have selected SaskTel as one of Saskatchewan's Top Employers in 2023.
"At SaskTel, our employees go above and beyond to give back to our province," said Doug Burnett, SaskTel President and CEO. "This is apparent in some of the most common actions we see of our past and present employees, such as volunteering thousands of hours for various events or initiatives or by donating hundreds of thousands of dollars to causes near and dear to our hearts."
"We believe that supporting our own workforce is equally as significant as supporting the communities where we live and work," said Shara McCormick, SaskTel Vice President of Human Resources and Corporate Services. "That's why we are proud to provide our workforce with a variety of initiatives, programs and learning opportunities designed to champion overall wellness."
Saskatchewan's Top Employers recognizes Saskatchewan employers that lead their industries in offering exceptional places to work. Evaluation criteria include Physical Workplace; Work Atmosphere & Social; Health, Financial & Family Benefits; Vacation & Time Off; Employee Communications; Performance Management; Training & Skills Development; and Community Involvement.
SaskTel met the criteria for this award based on initiatives, programs and benefits offered to employees, including:
SaskTel's 100% employer-paid health plan, with family coverage.
SaskTel EnviroCare – a committee which coordinates donation drives and volunteers to help preserve and protect natural spaces.
SaskTel Pioneers – a network of volunteers who effect immediate, tangible change in local Saskatchewan communities.
SaskTel TelCare – over 600 SaskTel employees contribute regularly to the TelCare fund through payroll deductions and SaskTel makes an additional donation of $0.50 for every employee dollar donated to local non-profit groups.
The SaskTel Employees' Personal Problem Program (STEPPP) – which provides access to free, voluntary and confidential counselling services.
Helping Our Own People (HOOP) – which supports employees going through extended illness or other health care by offsetting their financial burden.
SaskTel's full editorial review for this award can be viewed on the Canada's Top 100 Employers website here: https://reviews.canadastop100.com/top-employer-sasktel#sk
About SaskTel
SaskTel is the leading Information and Communications Technology (ICT) provider in Saskatchewan, with approximately $1.3 billion in annual revenue and over 1.4 million customer connections including more than 647,000 wireless accesses, 273,000 wireline network accesses, 293,000 internet and data accesses, 110,000 maxTV service subscribers, and 78,000 security monitoring customers. SaskTel and its wholly-owned subsidiaries offer a wide range of ICT products and services including competitive voice, data and Internet services, wireless data services, maxTV services, data centre services, cloud-based services, security monitoring services, advertising services, and international software and consulting services. SaskTel and its wholly-owned subsidiaries have a workforce of approximately 3,300 full-time equivalent employees (FTEs). Visit SaskTel at www.sasktel.com.