Save trees with SaskTel eBILL
Save trees with SaskTel eBILL
WHY CHOOSE EBILL?
So long, paper bill! Sign up for eBILL and never see another paper bill.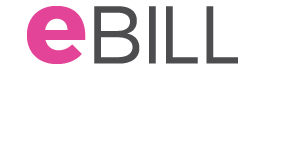 With eBILL you can:
Make secure, online payments using pre-authorized payment or your credit card
View your bill online anytime
Make a positive impact on the environment
You can also sign up for paperless billing with SaskPower and SaskEnergy.
Watch our video to learn more about eBILL.

Learn more about mySASKTEL
You can do even more with mySASKTEL and the mySASKTEL mobile app! To learn more about managing your services with mySASKTEL, watch our video or visit Why mySASKTEL.
Enterprise customers
Are you a medium or large business customer? Contact your sales representative to discuss your online billing options and see if eBILL is right for you.
eBILL is available to all our customers, except for nationally-billed wireless customers billed through Mobility Canada. You must have an account number and at least one phone or unit number for each account on eBILL.
It's easy to sign up!
eBILL is available through mySASKTEL and the mySASKTEL mobile app.
To get started, you need to register for a mySASKTEL account and add your account. To add an account, you'll need your account number and the last billed amount. If you have a new SaskTel account, you'll need to wait for your first bill to arrive in the mail. For step-by-step instructions, see Registering for mySASKTEL.
Pay your bill automatically with
With automatic payments, you pay directly from your bank account. You'll never forget another bill again, and it's easy to sign up!