Indigenous Youth Awards of Excellence 2023 Recipients
Indigenous Youth Awards of Excellence 2023 Recipients
The SaskTel Indigenous Youth Awards of Excellence celebrate outstanding achievements among young people across Saskatchewan. Join us in celebrating this year's recipients.
Sports & Recreation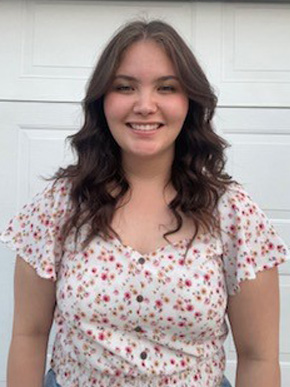 Meghan Morin
Meghan attends Bethlehem Catholic Highschool in Saskatoon and she is a proud Metis woman that grew up in Buffalo Narrows and loves to be around nature. Living there she learned a lot of cultural teachings and the connection to her roots. She has faced many obstacles in her life and still strives to move forward to pursue her goals. She is involved in many sports such as baseball, badminton, volleyball, track, basketball and helping coach youth.
Currently she is in two basketball leagues: Living Skies and Team Sask. for North American Indigenous Games. Her goal for the future is to attend Sask Polytechnic in the Recreation and Tourism Management program. Meghan is an excellent role model and shows great leadership in her community, culture, and to her peers.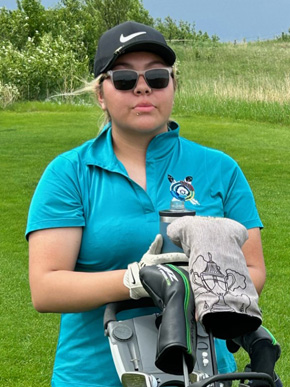 Hailey Thunderchild
Hailey attends Asiniw-Kisik Education Complex and is a member of Kawacatoose First Nation. She shows her commitment to sports in her sportsmanship, and the way she encourages younger athletes. She has been golfing most of her life and has been a dedicated athlete in a lot of sports throughout her years. She practices her culture and can always be seen at community events participating or volunteering her time.
Arts & Science
Ronan Inkster
Ronan attends Evan Hardy Collegiate in Saskatoon and is a member of the Metis Nations of Saskatchewan. As an honor roll student, Ronan's enthusiasm for music ensembles spans beyond the walls of Evan Hardy. Ronan is a member of the Saskatoon Youth Jazz Orchestra, often performing both written and improvised solos and was selected to perform in the Saskatchewan Provincial Honor band and the U of S High school Select Honor band.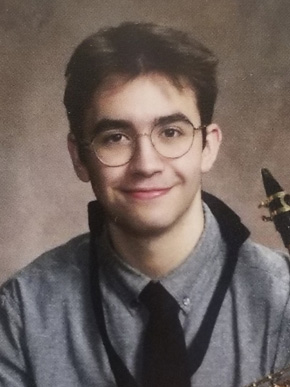 Gray Scramstad
Gray attends Marion M. Graham Collegiate in Saskatoon and is a member of the Metis Nations of Saskatchewan Bright. He is a talented and self-motivated individual that takes the time to help the younger students and work with the ones that have challenges. He has a strong work ethic and is a great leader. After graduation he plans to pursue and Education degree in Indigenous studies and Music through SUNTEP at the University of Saskatchewan.
Community & Culture
Liara Tootoosis
Liara attends Nutana Collegiate in Saskatoon and is from Wahpeton Dakota First Nation. She is interested in Indigenous Studies and Film. Liara is passionate about reclaiming her Indigenous identity as a Queer Indigenous person through song and dance. Her community involvement includes helping with the Northern Dakota language group on her reserve and being involved with ceremonies. She is a great advocate for Indigenous people and the LGBTQ2S+ community in her actions and presence. She has been accepted to multiple post-secondary institutes and has the tough decision between UofS, UBC, or Emily Carr for Cinematic Arts.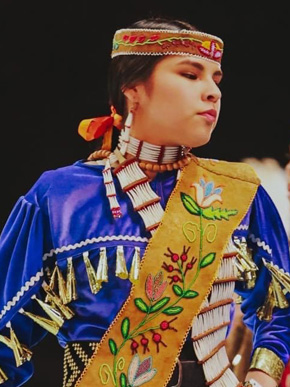 Ashley Asapace
Ashley attends Asiniw-Kisik Education Campus on Kawacatoose First Nation, representing the Plains Cree, Anishinaabek, and the Nakoda Iyabi. She is a traditional artist in quillwork and beadwork and is interested in languages. She lives a positive lifestyle and is an incredible role model that advocates and brings awareness about Indigenous issues like MMIW.
She is grateful for the strong women in her life that has paved the path before her towards understanding a cultural way of life. One of her great accomplishments was having the title of Miss Manito Ahbee. She plans to attend First Nations University of Canada to pursue Language and to teach to the future generations.
Leadership
Dayne Stevenson
Dayne attends Balfour Collegiate in Regina and is a member of Keeseekoowenin First Nation in Manitoba. Dayne is a well deserving youth that is doing the work for to be a leader in sports and represent his Indigenous people with pride. He is a strong leader, he is quiet and listens, but when he speaks it is profound. He has a deep appreciation for his culture and works extremely hard in his academics. He is involved in the Aboriginal Youth Entrepreneurship Program that is involved in activities, tours, and volunteering. He is accepted to the Faculty of Arts to pursue an education in Indigenous Communications and Arts and Journalism.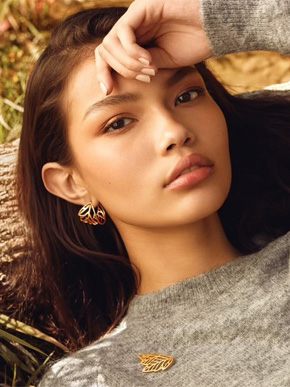 Heather Diamond Strongarm
Heather attends Chief Sabitawasis School in Fishing Lake and is a member of Fishing Lake First Nation. She is dedicated to learning her culture through language, dancing powwow, and creating pow wow regalia. She is a positive role model that encourages and inspires others to nurture their own gifts. Heather has shown great leadership in the community in creating a future for herself while taking with her the teachings of her matriarchs and staying true to who she is as Anishinaabe-kwe. Future goals are to attend First Nation University of Canada and obtain a Bachelor of Indigenous Social Work.
Outstanding Academic Achievement
Lanea Lafontaine
Lanea lives in Regina, attends Flex Ed an online school, and is a member of the Metis Nation of Saskatchewan. Her accumulative grade point average is 97%. She is an organized individual that is committed to her goals and to the community through her actions and planning. Lanea is interested in Tae Kwan Do, creative pursuits like visual arts and music, and her service commitments in her community. Future goals are to attend University for a degree in Science and then apply to Medical School at the University of Saskatchewan to become a doctor.
Haylee Gardiner
Haylee is an outstanding student at Marion M. Graham Collegiate in Saskatoon and a member of the Metis Nation of Saskatchewan in local 11. Her accumulative grade point average is 94.4%. She is engaged in the community, has overcome many obstacles along the way – while still maintaining a powerful sense of her identity. She really embraces a balanced lifestyle ensuring physical, emotional, mental, and spiritual aspects of her life. She is a role model to other students and demonstrates exceptional success in academics. Her future goal is the attend University of Victoria to be a doctor.