SaskTel investing $4.3 million to upgrade data capacity on its wireless network in 25 rural communities by up to 300%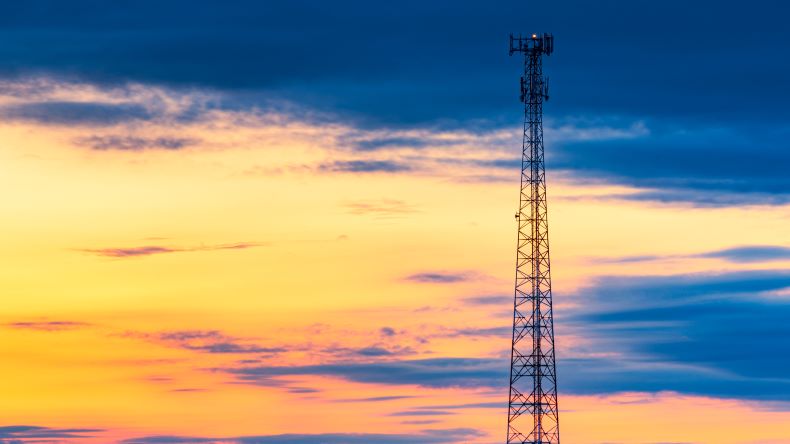 May 28, 2021
SaskTel today announced that it is investing approximately $4.3 million to significantly upgrade the 4G LTE data capacity of its wireless network in 25 rural communities spread throughout Saskatchewan.
SaskTel will complete the upgrades by installing additional carriers on the towers serving each of these communities, increasing their 4G LTE wireless data capacity by up to 300%. This added capacity will ensure that SaskTel wireless customers in these communities can continue to fully utilize their smartphones without being slowed by network congestion.
"SaskTel's continued investment in key infrastructure projects will be critical to ensuring that Saskatchewan families and businesses have access to the tools and networks they need to compete and succeed in a post-covid world," said Don Morgan, Minister Responsible for SaskTel.
Work to upgrade the first towers is scheduled to begin in June with all towers expected to be upgraded by the end of March 2022. These capacity improvements come as part of SaskTel's $323 million capital investments announced for the 2021/22 fiscal year.
"SaskTel understands how vital communications services have become this past year, and it's this awareness that helps drive us to make these important investments in our networks to ensure our customers can take advantage of the economic, educational, and social resources the world has to offer," said Doug Burnett, SaskTel President and CEO.
In recent years, SaskTel has completed a number of initiatives to enhance their wireless network in rural Saskatchewan. Some of these initiatives include increasing the 4G LTE wireless data capacity on over 75 towers in other rural communities. In addition, since 2018, SaskTel has improved wireless coverage throughout Saskatchewan with the installation of over 180 cell towers in rural areas and communities.
For a full listing of the rural communities receiving 4G LTE data capacity upgrades, please see the appendix below.
4G LTE CAPACITY UPGRADE LOCATIONS
Abbey
Leask
Archerwill
Loon Lake
Barford.
Marriott
Bjorkdale
Mont Nebo
Crichton
Peebles
Dinsmore
Petrofka
Domremy
Ponteix
Estuary
Rhein
Eyebrow
Vanguard
Green Lake
Whitkow
Hazel Dell
Wishart
Kelfield
Wood Mountain
Kincaid
About SaskTel
SaskTel is the leading Information and Communications Technology (ICT) provider in Saskatchewan, with over $1.2 billion in annual revenue and approximately 1.35 million customer connections including 637,000 wireless accesses, 296,000 wireline network accesses, 286,000 internet accesses and 112,000 maxTV™ subscribers. SaskTel and its wholly-owned subsidiaries offer a wide range of ICT products and services including competitive voice, data and Internet services, wireless data services, maxTV services, data centre services, cloud-based services, security monitoring services, advertising services, and international software and consulting services. SaskTel and its wholly-owned subsidiaries have a workforce of approximately 3,600 full-time equivalent employees (FTEs). Visit SaskTel at www.sasktel.com.