Charlene Gavel
Executive team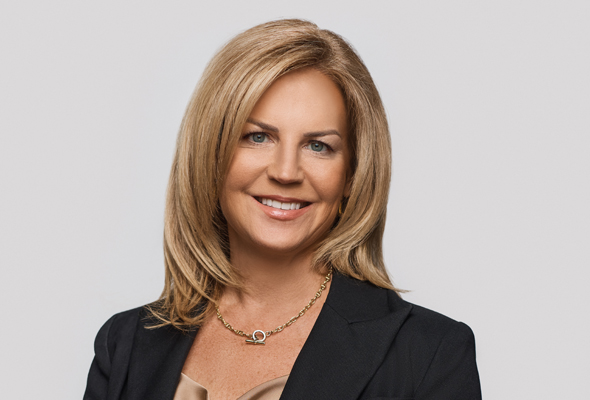 Charlene Gavel
President and Chief Executive Officer (CEO)
Charlene Gavel was appointed as SaskTel President & CEO on August 3, 2023. Charlene served as the Chief Financial Officer for SaskTel for 9 years prior to her appointment as President & CEO.
Charlene has gained extensive experience from holding a variety of senior leadership positions throughout her career. Prior to becoming SaskTel Chief Financial Officer, Charlene was the Chief Financial Officer at SaskTel International and held positions with the Regina Qu'Appelle Health Region as Chief Financial Officer and Vice President of Financial Services, and at Information Services Corporation (ISC) as Chief Financial Officer and Vice President of Finance and Administration.
Charlene earned a Bachelor of Administration (BAdmin) degree from the University of Regina and is a Chartered Professional Accountant (CPA, CA). She has also achieved the Institute of Corporate Directors designation (ICD.D.) in 2018.
Charlene currently serves on the boards of SaskTel International, the Public Employees Pension Plan (PEPP), Conexus Arts Centre, and the Hospitals of Regina Foundation.