Being Inclusive
Being Inclusive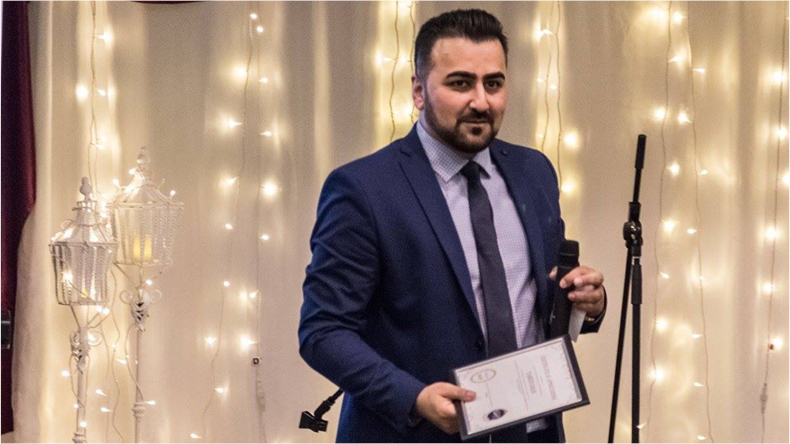 SaskTel Employees help families new to Canada be included
You ever visit a foreign country? Didn't know anyone there? Not familiar with the culture, the institutions? Maybe don't have a good handle on the language? If you've ever been in that position, you know how vulnerable it can make you feel.
Yaseen Khan, Manager – Consumer Sales (Inbound) in SaskTel Consumer Sales and Solutions, is well aware of this feeling and the daunting challenges presented by being a newcomer to Canada. "That's why the Regina Dawat Club was created in December 2017," says Yaseen. "RDC is a registered non-profit organization whose aim is to provide networking opportunities to students, business professionals and new immigrant families by organizing community events."
The idea is to help build a strong community that values diversity and where people can connect, bond together and help each other. "We want to help foster a community of future leaders with diversified backgrounds and develop responsible community involvement," continues Yaseen. "The Regina Dawat Club can enrich our society by offering life-long learning opportunities, cultivating partnerships and contributing to a peaceful and sustainable future."
Additionally, RDC has other goals that include:
Encouraging and promoting volunteerism by creating awareness of the community needs;
Providing RDC volunteers and members an opportunity to develop the professional and leadership skills by participating in different community programs;
Building partnership and collaboration with the other charity and nonprofit organizations to support their community initiatives, and;
Identifying and promoting the local talent in the RDC community networking events.
RDC wasted no time and held their first Community Networking Dinner on Saturday, January 20, at Regina's Mackenzie Art Gallery. "Most of my direct reports at SaskTel are part of my core team of volunteers with this community initiative," says Yaseen. Their involvement is helping me with team engagement at work and maintaining everyone's overall good performance."
At the dinner, there were several presentations. These included RDC's message of building a community that values diversity delivered by Mark Thomas, SaskTel Director – Consumer Sales (Inbound). Mark shared his secrets to success to help motivate youth and business professionals.
Michelle Brooks, Human Resources Manager – Staffing, shared information about career opportunities at SaskTel. Lyndsey Pankratz, Project Manager – Human Resources, spoke to the audience about the bullying and cyber bullying with an "I Am Stronger" message for kids and parents.
Also, there were activities for kids like face painting, balloon twisting, and super heroes. "RDC volunteers did a good job keeping kids engaged so their parents could enjoy the event and get the opportunity to make some new community connections," adds Yaseen. "Performers, as well, had the opportunity to entertain the audience."
The event generated interest among people to support the RDC's future community programs. And importantly, 10 percent of the event's ticket proceeds went to the Syrian Refugee Program.
After the success of their launch event, RDC has already undertaken their second community initiative - the CAN Food Drive. The volunteers distributed the food raised to those in need in Regina on February 11, 2018.
RDC's next initiatives this year include a kids learning and development day, a leadership seminar and the creation of a mentorship program.
This kind of evening would help anyone to feel more included.
About community stories
We volunteer, give time and money to great causes, and we partner with caring and visionary Saskatchewan organizations. Check out the latest news in our community stories.
Read more
Categories