Community Stories
Community stories
December 15, 2017
Santa and his SaskTel Elves return to Regina for the 29th annual Santa Face-to-Face
For a child with special needs it's not always easy to visit Santa at the mall. But, thanks to the return of The SaskTel Pioneers' annual Santa Face-to-Face even, close to 25 children were able to enjoy a morning of Christmas fun that saw each one have the chance to meet Mr. and Mrs. Claus.
Read more
December 01, 2017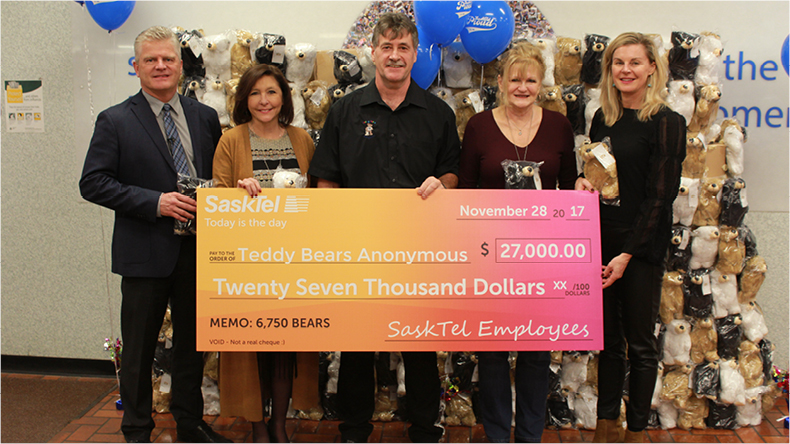 SaskTel staff bring comfort for kids interacting with the healthcare system
Back in October, SaskTel staff joined with the SaskTel Pioneers to launch their second annual employee giving campaign.
Read more
November 23, 2017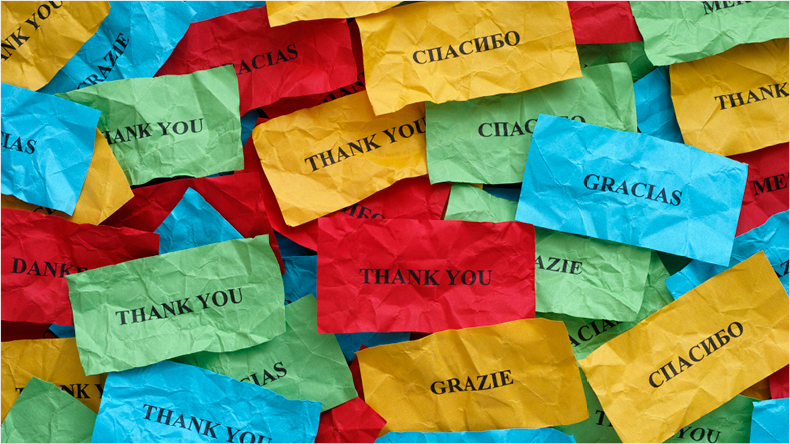 Thanks Saskatchewan! You've helped make our Phones for a Fresh Start cellphone drive a huge success!
When SaskTel announced it had recycled more than 100,000 cellphones through its Phones for a Fresh Start program back in October 2017, the company called on Saskatchewan to help take things to the next level by launching its first ever Phones for a Fresh Start cellphone recycling drive.
Read more
November 10, 2017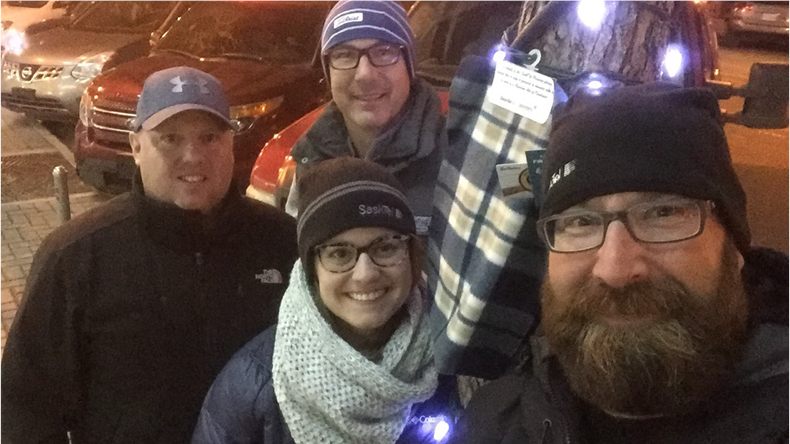 Saskatoon Random Acts of Kindness Day 2017
That great feeling you get from receiving a random act of kindness is something the Saskatoon Community Foundation and the SaskTel Pioneers wanted everyone in Saskatoon to share during Random Acts of Kindness (RAK) Day on November 3, 2017, in Saskatoon.
Read more
October 09, 2017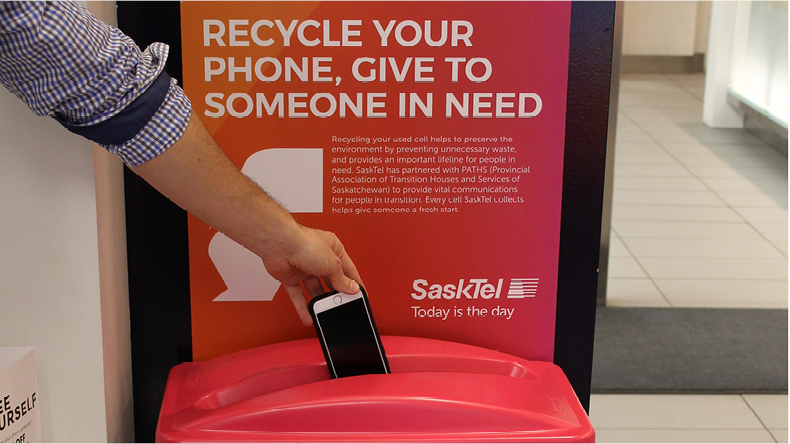 About community stories
We volunteer, give time and money to great causes, and we partner with caring and visionary Saskatchewan organizations. Check out the latest news in our community stories.
Read more
Categories