maxTV Stream packages
Products
Details

Price

maxTV Stream

Over 50 Basic channels

Requires SaskTel Internet1

Shared TV and Internet connection2

Watch on 2 TVs at once

Promotion

$39.95 /mo. afterwards

Buy

maxTV Stream Premium

Over 50 Basic channels

Requires SaskTel Internet1

Dedicated TV and Internet connection2

Watch on 2 TVs at once (4 on infiNET)

Free installation ($75 value)

Promotion

$54.95 /mo. afterwards

Buy
maxTV Stream Lite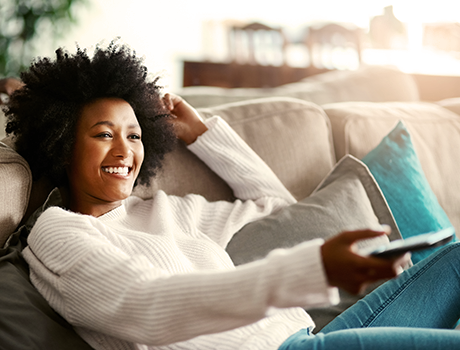 maxTV Stream Lite is a TV-only package that includes over 20 Lite channels available on up to 2 TVs at once for only $25/mo. Then customize your package with Theme Packs and channels. To learn more, call 1.800.SASKTEL or chat live.
Explore our TV content
Channels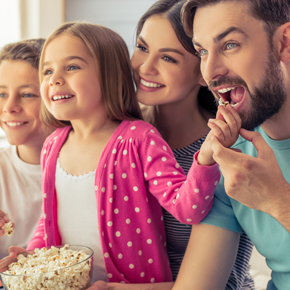 With over 110 channels and more being added every day, maxTV Stream has the best live TV. Pick the Theme Packs and single channels you want to make a TV experience that's truly yours.
maxTV On Demand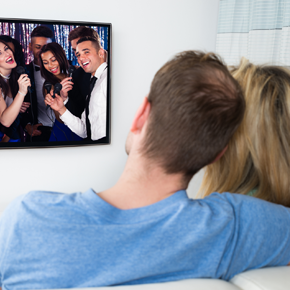 Time for a night in? Or maybe a few? Binge your favourite show or rent the latest blockbusters with maxTV On Demand.
maxTV Apps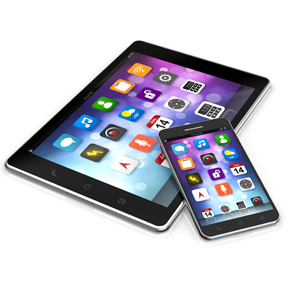 The SaskTel maxTV App lets you watch on your smartphone or tablet anywhere in Canada3, literally anywhere – the car, airport, brunch line-ups, or enjoying lake life. And you'll get access to maxTV Go Apps too.
All prices and fees are subject to applicable taxes.
The regular monthly cost of maxTV Stream is $39.95/mo. By bundling maxTV Stream with SaskTel Internet, you save $20/mo. for a monthly cost of $19.95/mo.
10 Mbps or faster Internet is required for maxTV Stream service.
With maxTV Stream, TV and Internet usage shares a single connection. With maxTV Stream Premium, TV and Internet each have their own dedicated connection.
SaskTel maxTV App:
Must have an active maxTV Stream subscription to log into the SaskTel maxTV App.
To access the SaskTel maxTV app through your mobile device or tablet, you will need to register for mySASKTEL and link your maxTV Stream account.
A total of 5 devices can be logged into the SaskTel maxTV App at the same time, and a maximum of 3 devices can be streaming content at the same time.
Residential customers are eligible only. Business customers are not eligible.
Data charges may apply when using a wireless network. Check the wireless terms of service with your provider.
Due to agreements with content providers, some content that is available on your in-home media box may not be available on the SaskTel maxTV App.
$99 media box offer
Limit of 2 media boxes at promotional price per purchase.
If customer cancels maxTV Stream, or changes to maxTV Stream Lite or maxTV Stream TV Only, within 6 months from purchase date and keeps any media boxes, a fee of $100 will be billed to customer's account.
Offer is only available to residential customers. Business customers are not eligible.
Offer not available to maxTV Stream TV Only or maxTV Lite customers.
Offer available for a limited time and may end at any time.