Get great time-saving features for your phone like Call Display and Text Messaging, and money-saving Travel Add-ons to stay connected.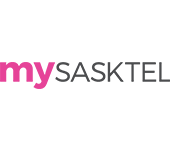 Changing plans and add-ons is easy with mySaskTel!
Changing your wireless plan and add-ons online is easy and saves you time. Just log in to mySaskTel, and with a few clicks, you're done. Aren't signed up for mySaskTel yet? Learn more and sign up today.
And, for a limited time, you could win one of six VISA gift cards ($250 value each) and a grand prize of $1,500 cash when you manage your wireless service online from January 9 to February 19, 2017 (conditions apply). Learn more.
Features
Messaging
Roam & Relax Travel Add-ons
Wireless voice mail
Device protection