Introducing SaskTel Be Kind Online!
Introducing SaskTel Be Kind Online!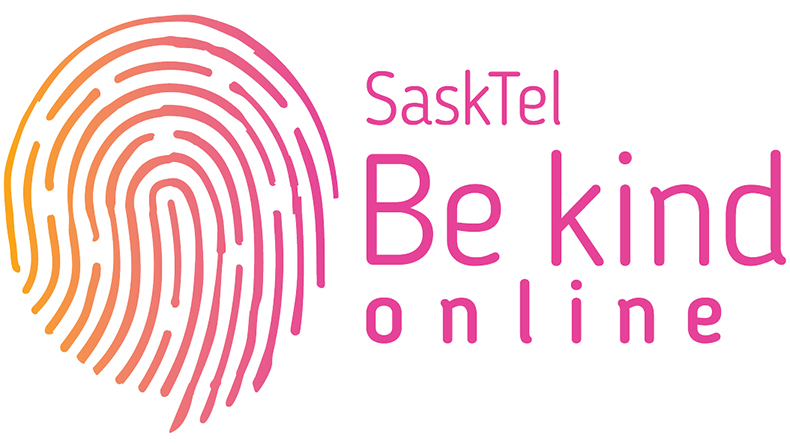 When it comes to cyberbullying, we all know there are no silver bullets capable of slaying this particular monster. But, complex problems require multi-faceted solutions that can adapt to the challenges posed by the increasing importance of the online world in our social lives.
On February 25, 2019, SaskTel renewed its commitment to bringing an end to cyberbullying by unveiling SaskTel Be Kind Online; a revamped, reinvigorated, and refocused successor to I am Stronger, the company's youth-focused cyberbullying and prevention program.
"It's amazing to finally see the launch of Be Kind Online," said Jennifer McLeod, SaskTel Human Resources Manager responsible for the program. "We've had such a positive impact with I Am Stronger over the years, that it's awesome to see the company double down and commit to working even harder to stop cyberbullying with Be Kind Online."
At its launch, I Am Stronger was focused on helping the young millennials who made up the bulk of the province's school-aged youth. Today, the kids that benefited from this program have all grown-up, and a new generation is tackling cyberbullying issues that most millennials never had to face.
"Young people are struggling to navigate a very different online world than the one that existed even as little as five years ago," said Tim Jones, SaskTel External Communications Manager. "By refreshing I Am Stronger as Be Kind Online, we're making sure the program continues to resonate with today's youth and can keep reaching those who need it most."
Operating under the philosophy that the best way to prevent bullying is to help create a kinder world, Be Kind Online seeks to build on the phenomenal legacy established by I Am Stronger.
This includes activities such as: strengthening the program's partnership with the Saskatchewan Ministry of Education; having bekindonline.com become the new home for the province's Report Bullying SK Student Online Reporting Tool that allows students in the province to report incidents of bullying directly to the school or school division; and staying true to the multifaceted approach by continuing to offer grants that provides awards of up to $1,000 to youth who would like help turning their bullying prevention or kindness promoting ideas into reality.
SaskTel will reintroduce the program across Saskatchewan with a mass-media awareness campaign that is timed to launch on Pink Shirt Day, the date when Canadians join together to show their solidarity against bullying.
Learn more about Be Kind Online by visiting the program's website at bekindonline.com.
About community stories
We volunteer, give time and money to great causes, and we partner with caring and visionary Saskatchewan organizations. Check out the latest news in our community stories.
Read more
Categories