SaskTel Sponsors the Canadian Red Cross Friendly Calls Program
SaskTel Sponsors the Canadian Red Cross Friendly Calls Program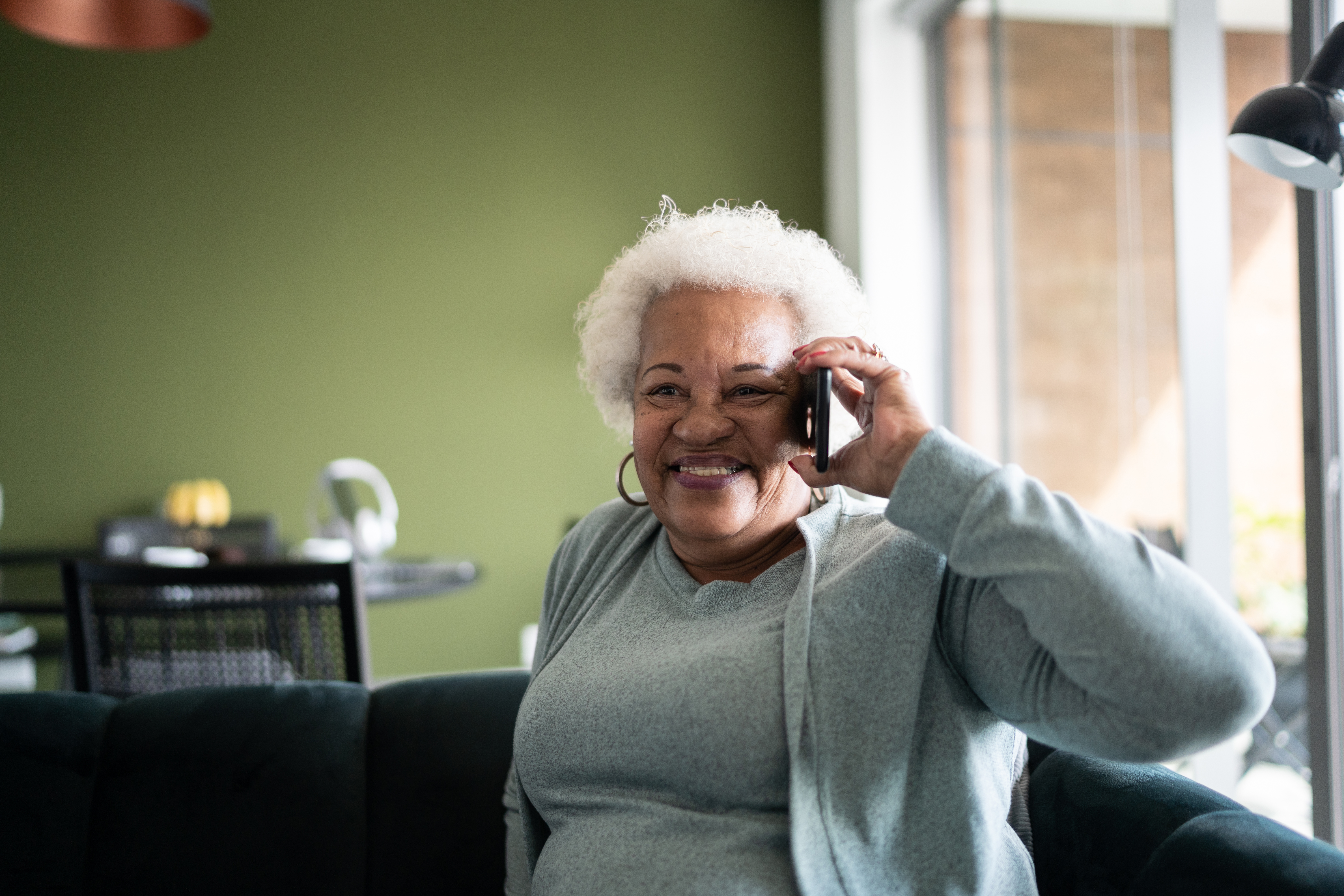 Sometimes a simple phone call can build friendships and relationships that ultimately help improve the quality of life for everyone involved.
Sponsored in part by SaskTel, The Canadian Red Cross Friendly Calls Program in Saskatchewan couples trained volunteers for regular phone calls with seniors over the age of 55 who may be isolated, lonely, or just desire to be more socially connected.
"The Friendly Calls Program is a connection, and it's a resource for older adults in Saskatchewan," said Shawna Green, Friendly Calls Program Coordinator. "We are very thankful for the generous support of the community, like that of SaskTel, to sponsor the recruiting and training of volunteers and the promotion of the program to those who would benefit."
The goal of the program is to help participants stay in their homes longer by reducing feelings of isolation and improving health and safety.
Additionally, program volunteers can link participants to community resources, suggest safe extra curricular activities, and provide referrals to professional mental health resources if needed.
Evelyn is a Friendly Calls participant and was featured in the SaskTel program sponsorship video.
"To have someone that I didn't know take the time to call me and volunteer their time, I totally appreciate them taking time out of their life for me," Evelyn said in the video. "It was time for me to come out of my shell, and now I'm running around talking and being happy all the time because my positive has come through. I gained back my independence, and I gained back my joy for life all because someone took time to care."
While the program's focus is on providing support for older adults, volunteers also benefit from the interactions.
"We actually had a volunteer reach out to us to be involved in the program because they were feeling the effects of social isolation," Shawna said. "The person was working from home, and the office was their primary outlet for socialization. So, they contacted us not only to help others, but to find some relief for themself."
Through this program the Red Cross is enriching the lives of participants and SaskTel is proud to support them and other non-profit and charitable organizations in Saskatchewan who do the same.
"We knew that this was something we wanted to be involved in because it's connecting people and it's improving mental wellness in the province," said Jodine Smith, Corporate Communications Manager. "Saskatchewan is where SaskTel does business, it's where our employees live, and anything we can do to contribute to improving the lives of our customers and employees just makes it a better province to live in, especially during this time."
Since the program's induction on January 1, 2019 to March 31, 2021, participant numbers grew from 10 to 68, with nearly 200 hours worth of calls placed.
"When you can give back to somebody and make a difference in their life, it brings a joy that you don't often get. It's heart warming when someone says, 'I wish I would have had that volunteer a long time ago'," Shawna said.
For more information about the Friendly Calls Program, or if you're interested in participating please visit https://www.redcross.ca/skfriendlycalls.
About community stories

We volunteer, give time and money to great causes, and we partner with caring and visionary Saskatchewan organizations. Check out the latest news in our community stories.
Read more
Categories