SaskTel's Community Investment Program supports Saskatchewan
SaskTel's Community Investment Program supports Saskatchewan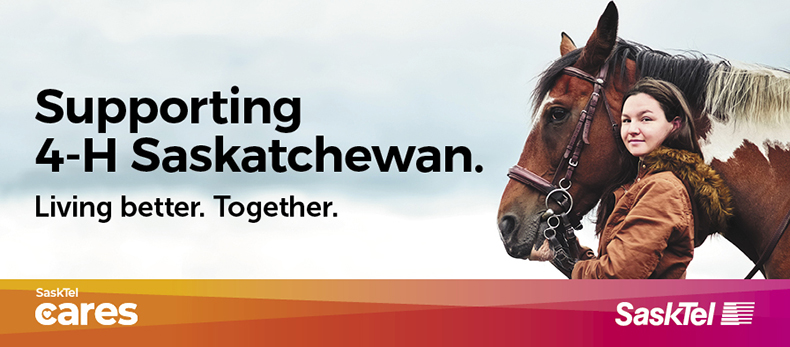 SaskTel's Community Investment Program (CIP) plays a solid role in the company's commitment to supporting non-profit and charitable organizations who work hard to make our province an even better place to live.
"The Community Investment Program truly speaks to the wonderful, giving culture we have at SaskTel and across Saskatchewan," said Lindsay Mazenc, Corporate Communications Manager. "We are proud to support organizations who are involved in activities that directly benefit a Saskatchewan community or the province as a whole."
In the 2020/21 fiscal year, the CIP contributed over $2.5 million to 308 Saskatchewan-based non-profit and charitable organizations, community associations, venues, events, and partnerships in 70 communities throughout the province.
One of last year's sponsored events includes the virtual Lemonade for Wishes charity fundraiser for the Saskatchewan Make-A-Wish Foundation.
"The Community Investment Program's sponsorship not only helps grant wishes of children living with a critical illness, but it also puts genuine smiles on the faces of those who need them the most," said Allyson Toye, Make-A-Wish Saskatchewan Regional Manager. "Every contribution, no matter how big or how small, helps to make children's lives better."
While the CIP works to support our province's youth, the program also sponsors activities related to technology, rural community and promoting diversity.
"By promoting diversity through the Community Investment Program, we support groups such as women in non-traditional roles, people with disabilities, visible minorities, and Indigenous peoples," Lindsay said. "This support enhances the quality of life not only for these groups, but for all Saskatchewan communities."
Other 2020/21 CIP sponsorship recipients included Hockey Saskatchewan, 4-H Saskatchewan and Campbox YXE.
"Through both new and long-standing partnerships, SaskTel is committed to remaining an integral part of our community through a variety of outstanding programs," Lindsay said.
The CIP falls under the umbrella of SaskTel Cares, a campaign introduced in November 2020 that provides the company a cohesive approach to communicating our commitment to Corporate Social Responsibility (CSR) in Saskatchewan.
SaskTel Cares represents all SaskTel CSR activities in our province. This includes the work of SaskTel Pioneers, SaskTel TelCare, Phones for a Fresh Start and Be Kind Online initiatives, our commitment to building networks across the province as well as our environmental work and numerous sponsorships.
If your Saskatchewan-based charitable or non-profit organization meets our CIP qualifications, we encourage you to submit a sponsorship request through our online form found here.
Please note the request must be submitted at least 30 days before your event.
About community stories

We volunteer, give time and money to great causes, and we partner with caring and visionary Saskatchewan organizations. Check out the latest news in our community stories.
Read more
Categories