Discovering Traditional Ways - Students Connect with Land and Tradition With Be Kind Online Grant
Discovering Traditional Ways - Students Connect with Land and Tradition With Be Kind Online Grant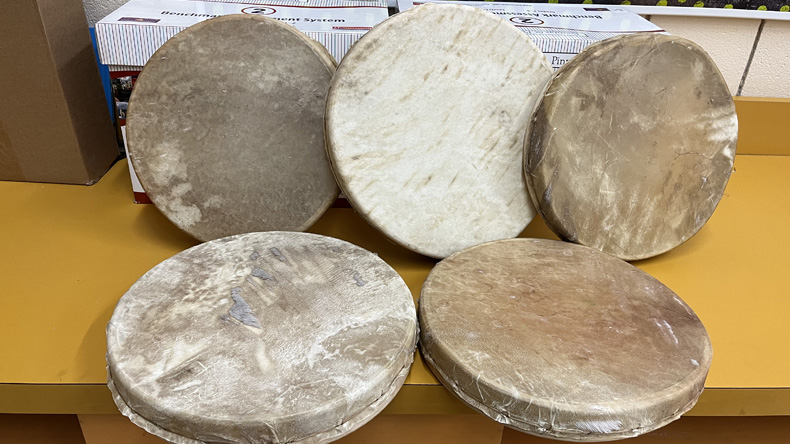 The land we live on is a big deal for students at Regina's Ecole Centennial Community School.
So is tradition.
The school's land-based learning program is giving 48 students at the school the opportunity to connect to land and Indigenous culture with the help of a SaskTel Be Kind Online grant.
"The activities in which the school partakes in align closely with the Be Kind Online philosophies of inclusion, positivity, and influencing social change," said Dylan Hunstad, Senior Clerical Associate, Community Relations, the area responsible for administering the Be Kind Online grant program. "The students are receiving a unique opportunity to learn about history and culture first-hand."
SaskTel has a long history of community involvement and social responsibility, including working with Saskatchewan youth. SaskTel's Be Kind Online is an initiative that brings awareness and education to cyberbullying and cyber safety.
Through a partnership with the Ministry of Education, SaskTel's Be Kind Online initiatives provide grants of up to $1,500 for youth-led initiatives such as the land-based learning program at Ecole Centennial Community School. The goal is to empower youth to take action in their communities to spread kindness, positivity, and connectedness.
As part of the learning, students recently discovered 'hide scraping'.
"We have worked with a knowledge keeper, and it was decided that we were going to make traditional hand drums and other items," said teacher Larissa Garner. "In order to make these objects, we needed raw hides."
"We reached out to local hunters, and they gladly donated their hides. We have a knowledge keeper assigned to our school and he loves to scrape and tan hides. He was super excited to help us out."
Grade 6 students from the school were able to have three hides scraped over the course of two days using traditional tools such as moose leg bones.
Besides creating hand drums, ribbon skirts were also created.
"Moving forward, our students will go to each classroom in our school explaining what they have made and what these objects represent in the Indigenous culture," said Larissa. "Students will also share how these objects bring people together and celebrate beauty."
Larissa is grateful for the Be Kind Online grant her school received.
"Thank you for the generous grant," said Larissa. "With the land-based learning, we have seen great success with student attendance and overall sense of belonging."
"Students are more engaged in their learning as it is a hands-on approach, and they have a deeper understanding of reconciliation."
About community stories

We volunteer, give time and money to great causes, and we partner with caring and visionary Saskatchewan organizations. Check out the latest news in our community stories.
Read more
Categories