With a little help from SaskTel's TelCare fund, Prairie Branches Enterprises Inc. adds some new mechanical muscle to their range of supports for those living with a disability
With a little help from SaskTel's TelCare fund, Prairie Branches Enterprises Inc. adds some new mechanical muscle to their range of supports for those living with a disability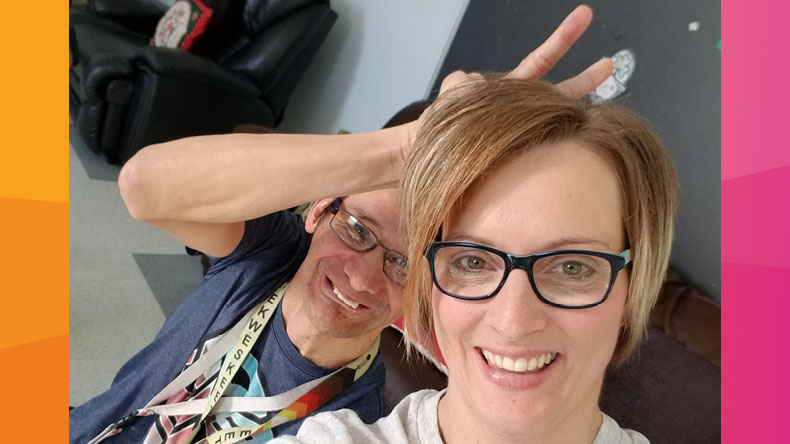 Many of us take the ability to perform simple day-to-day activities for granted – like being able to drive to and from appointments or visit our loved ones. If you're like most people, you probably don't give too much thought about how you're going to get to work, that doctor's appointment you scheduled three weeks ago, or tonight's evening out with your friends. But for many people living with a disability, planning how to get where you need to go isn't something you can take for granted.
Luckily there are groups like Prairie Branches, who've made helping people who face physical and mental challenges get where they need to go when they need to be there a big part of their mission. And, thanks to a little help from the SaskTel TelCare Fund, they can now provide more inclusivity and mobility to their members with the purchase of a portable wheelchair lift.
Located in rural west-central Saskatchewan, Prairie Branches is one of more than 75 SaskTel TelCare 2018 recipients, and provides a variety of supports to over 50 adult members with physical and intellectual disabilities living in Wilkie, Biggar and Unity. Their services include group home, day home and supported independent living programming.
"This lift has been absolutely essential for our programming," said Eunice Washkowsky, Executive Director at Prairie Branches. "Necessary health services are often located outside of our rural communities, so it's very important to have our organization equipped to meet those needs."
The organization also received a 2016 TelCare donation, allowing them to purchase a new van which Program Coordinator Tonya Elder describes as a "game-changer."
"We try to provide everything possible to help improve quality of life for our members," Tonya said. "A lot of the equipment that's essential to our programming wears out and needs to be replaced sooner than we'd like, so we are very thankful for the TelCare donation we received to help us out."
Although the charity receives government funding to meet its basic programming needs, Tonya said other donations provide an opportunity to offer its members an experience they might not otherwise have.
"These people deserve to visit their families at home, or maybe they want to see a movie in the theatre. Regardless of the activity, it's important that we're able to at least have the means to provide that for them," she said.
Prairie Branches' continued dedication to helping those with intellectual and physical disabilities was one of the reasons SaskTel's North Battleford and District employees chose the organization as one of last year's TelCare Fund recipients.
Through 2018, SaskTel employees raised over $172,000 for TelCare; with the company making a top-up pledge to bring that total to more than $259,000.
"We believe it's incredibly important to be able to help charities obtain the tools they need to succeed," said Darrell Liebrecht, SaskTel's manager for overseeing the TelCare program. "Many of us without physical and intellectual disabilities might take those tools for granted, but we should keep in mind often it's the little things make a big difference to others."
About SaskTel TelCare
SaskTel's TelCare was founded in 1950 by a group of employees who shared the belief that together they could help to improve the lives of those in need. Today, the employee benevolent fund supports numerous registered charities in Saskatchewan through the generous support of SaskTel employees. Thanks to SaskTel's commitment to provide a top-up donation of $0.50 for every $1 donated by its employees, the positive impact of their generosity can be felt in every corner of the province.
About community stories
We volunteer, give time and money to great causes, and we partner with caring and visionary Saskatchewan organizations. Check out the latest news in our community stories.
Read more
Categories