SaskTel brings faster internet speeds and maxTV Stream to seven more rural communities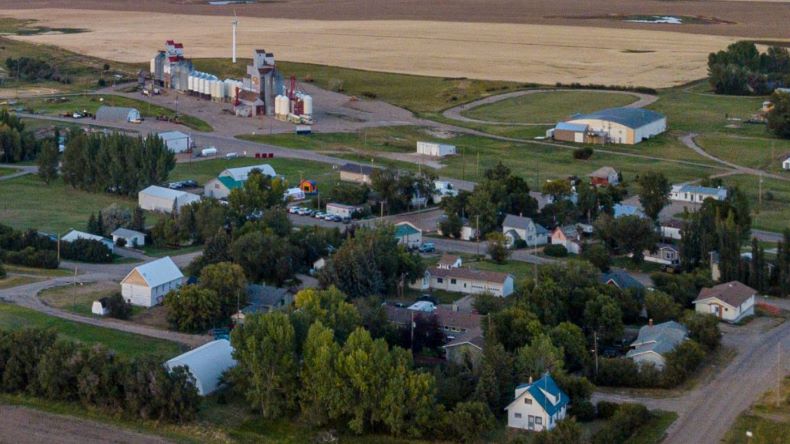 April 15, 2021
SaskTel today announced that residents in the rural communities of Abbey, Eastend, Gull Lake, Prelate, Raymore, Sceptre and Semans can now enjoy faster internet speeds and the next-generation in television and entertainment with the launch of interNET Extended 25 and 50 as well as maxTV Stream.
"I am extremely pleased with SaskTel's continued efforts to expand and enhance their networks so that our province's rural residents have access to the type of communications and entertainment technologies that are needed to stay connected in the modern world," said Don Morgan, Minister Responsible for SaskTel.
Delivering download speeds up to 25 and 50 Mbps, interNET Extended 25 and interNET Extended 50 are the fastest rural internet packages SaskTel has ever offered. With this latest expansion, SaskTel now offers internet packages with download speeds of up to 50 Mbps or faster in over 350 communities province wide.
"We take an enormous amount of pride in being Saskatchewan's homegrown communications leader and it's this pride that continues to drive us to deliver advanced products and services to people across the province," said Doug Burnett, SaskTel President and CEO. "From communities with a handful of residents to our province's major urban centres, we're working hard to bring faster internet speeds and the next-generation in entertainment services to as many Saskatchewan residents as possible."
maxTV Stream combines the best of traditional television with advanced technology and the latest over-the-top (OTT) content from Netflix and YouTube. Available in over 390 communities, maxTV Stream is setting a new standard for television and entertainment throughout Saskatchewan with innovative features, such as:
Restart TV – Restart live TV up to 72 hours in the past so you'll never miss your show again.
maxTV App – Watch live TV and VOD programming on your smartphone or tablet, anywhere in Canada.
Built-in applications – Easily access Netflix, YouTube, and more right from your media box.
State-of-the-art equipment – Control your TV like never before with Bluetooth and voice command technology.
The continued expansion of interNET Extended 25 and 50 along with maxTV Stream are a direct result of SaskTel's commitment to invest $323 million of capital across Saskatchewan in 2021/22 and over $1.4 billion over the next five years. These investments will ensure that SaskTel customers will continue to enjoy some of the best communication and entertainment services in the world.
About SaskTel
SaskTel is the leading Information and Communications Technology (ICT) provider in Saskatchewan, with over $1.2 billion in annual revenue and approximately 1.35 million customer connections including 637,000 wireless accesses, 296,000 wireline network accesses, 286,000 internet accesses and 112,000 maxTV™ subscribers. SaskTel and its wholly-owned subsidiaries offer a wide range of ICT products and services including competitive voice, data and Internet services, wireless data services, maxTV services, data centre services, cloud-based services, security monitoring services, advertising services, and international software and consulting services. SaskTel and its wholly-owned subsidiaries have a workforce of approximately 3,600 full-time equivalent employees (FTEs). Visit SaskTel at www.sasktel.com.