Are you a new or existing SaskTel internet customer?
I'm a new SaskTel Internet customer
Ways to order:
I'm an existing SaskTel Internet customer
Log in to change your plan
infiNET plans
interNET plans
Get infiNET 175 for only $44.95/mo.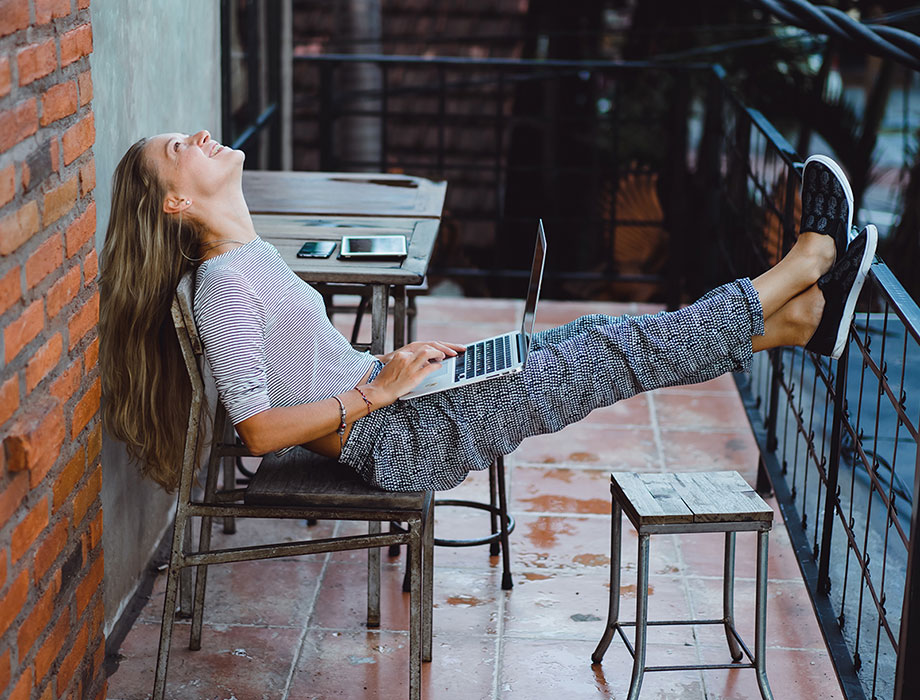 Sign a 2-year contract and get infiNET 175 for only $44.95/mo. for the first 12 months. Then save $10/mo. off the regular rate for the next 12 months. Available to new residential customers signing a 2-year contract. Conditions apply.
Double up with infiNET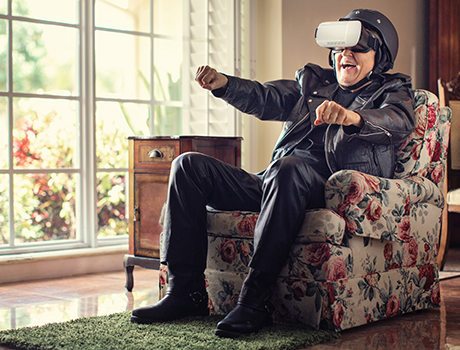 Whether you're in virtual reality or visiting the real world, you need to share your important moments with family and friends. When every millisecond counts, get your game on with infiNET. Double your upload speeds for just $10/mo. and get a lightning-fast connection to match your lightning-fast reflexes. Available on infiNET 80, 175, and 300.
Save 50% for 3 months
Sign up for SaskTel Internet and save 50% for the first three months. Conditions apply.
Read the SaskTel Internet Services terms of service (pdf) and acceptable use policy before subscribing to any SaskTel Internet service.
*Introductory offers are available to new residential customers.
50% off introductory offer
This offer does not require the signing of a contract by a customer. The promotional price applies to the Internet plan listed. Does not include additional equipment, features, or any other charges incurred for which regular SaskTel rates apply. Pricing is valid for the first 3 months. After the 3-month promotional period, regular pricing applies. Promotional pricing for Internet is only available to customers who have not had Internet service from SaskTel in the last 12 months. Offer not available to existing maxTV customers. Offer not available on the following plans: interNET Extended 1.5 and interNET Connected 5. Other conditions may apply. Offer available for a limited time and may end at any time. Customers can save an additional $5/mo. when bundled with wireless.
2 Year Contract Internet Deals
Offer available to new residential customers who have not had SaskTel Internet service in the past 12 months. Business customers are not eligible.
Offer cannot be combined with other promotions.
Customers must sign a 2-year contract. Customers can receive infiNET 175/interNET 25 for $49.95 for the first 12 months. Regular contract rate of $94.95 applies for months 13-24. If infiNET 175/infiNET 25 is discontinued at any time, the promotional price will be removed and regular prices will apply.
If customer cancels service, early cancellation fees may apply. After 24 months, the regular price of infiNET 175/interNET 25 will apply.
To retain promotional price, customers must remain on the same plan they signed up to.
Promotional pricing is after the application of a monthly bill credit in the amount of the difference between the regular contract price and promotional price.
Customers must contact 1.800.SASKTEL if they want a different plan after 24 months.
The promotional price does not include additional equipment, features, or any other charges incurred for which regular SaskTel rates apply.
Customers can add maxTV for an additional fee. Service availability based on location. Check availability.
Internet requirements
Besides an active telephone line and jack, you'll need the following:
Microsoft Windows 2000/2003/XP Pentium (233 MHz or higher)
64 MB RAM
200 MB of hard drive space
800 x 600 resolution
RJ-45 Ethernet cable (available from us)
10baseT Ethernet networking card
 OR
 Mac (OS X or higher) 
64 MB RAM
200 MB hard drive space
832 x 624 resolution (800 x 600 on a PowerBook)
Ethernet support via an AAUI port with RJ-45 connector transceiver, a communications slot, or a PCI slot equipped with an Ethernet card and RJ-45 connector or built-in RJ-45 connector
Microsoft or Apple may discontinue support for an operating system at any time. If this occurs, we may be unable to provide help desk support for customers with those operating systems.
Our Internet help desk will support only customer systems meeting these requirements. We in no way guarantee, make any representations about, or support the various IP devices (such as video game systems) or software not listed above that you may use to access the Internet.
*Bundle savings depends on product availability in your area and number of services subscribed to. Services eligible for bundle savings include Postpaid Wireless plans, maxTV, interNET, infiNET, homePHONE Anytime North America Unlimited Long Distance, and SecurTek.