Are you a new or existing SaskTel internet customer?
I'm a new SaskTel Internet customer
Ways to order:
I'm an existing SaskTel Internet customer
Log in to change your plan
Add-ons
Static IP package
Are you a serious gamer? Want to host your own web server? Get a fixed IP address.
sasktel.net email
Get up to 10 free email addresses when you subscribe to infiNET or interNET.
Better Wi-Fi starts here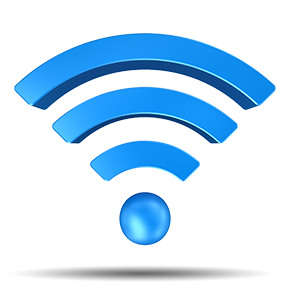 Connect your entire home with Internet and In-home Wi-Fi. Create a wired or wireless network for every computer and connected device in your home or small office. Plus you can share documents and printers among devices. All with a single Internet connection!
Read the SaskTel Internet Services terms of service (pdf) and acceptable use policy before subscribing to any SaskTel Internet service.
Internet requirements
Besides an active telephone line and jack, you'll need the following:
Microsoft Windows 2000/2003/XP Pentium (233 MHz or higher)
64 MB RAM
200 MB of hard drive space
800 x 600 resolution
RJ-45 Ethernet cable (available from us)
10baseT Ethernet networking card
CD-ROM drive
 OR
 Mac (OS X or higher) 
64 MB RAM
200 MB hard drive space
832 x 624 resolution (800 x 600 on a PowerBook)
Ethernet support via an AAUI port with RJ-45 connector transceiver, a communications slot, or a PCI slot equipped with an Ethernet card and RJ-45 connector or built-in RJ-45 connector
CD-ROM drive
Microsoft or Apple may discontinue support for an operating system at any time. If this occurs, we may be unable to provide help desk support for customers with those operating systems.
Our Internet help desk will support only customer systems meeting these requirements. We in no way guarantee, make any representations about, or support the various IP devices (such as video game systems) or software not listed above that you may use to access the Internet.
*Bundle savings depends on product availability in your area and number of services subscribed to. Services eligible for bundle savings include Postpaid Wireless plans, maxTV, interNET, infiNET, homePHONE Anytime North America Unlimited Long Distance, and SecurTek.
$24.95 Introductory Offer
The promotional price applies to the Internet plan listed. Does not include additional equipment, features, or any other charges incurred for which regular SaskTel rates apply. $24.95 is the introductory offer price when bundled with wireless; $29.95 for non-wireless customers. Pricing is valid for the first 3 months. After the 3-month promotional period, regular pricing applies. Promotional pricing for Internet is only available to customers who have not had Internet service from SaskTel in the last 12 months. Offer not available to existing maxTV customers. Offer not available on the following plans: interNET Extended 1.5 and interNET Connected 5. Customers on infiNET 300 will pay $59.95 for the first 3 months. Other conditions may apply. Offer ends March 31, 2019.
All prices and fees are subject to applicable taxes.