You can say good-bye to unknown callers. You now have the ability to reject incoming callers that block their name or number from displaying.
Block the Blocker allows you to reject incoming callers (local and long distance) that intentionally block their number from displaying on your telephone. As well, incoming cellular calls are treated as blocked calls and will be rejected if no telephone number is delivered.
Now there will be no more unknown numbers, private numbers or anonymous numbers. Callers who are rejected will hear a recorded message that says, "The number you have dialed will not accept calls if your phone number is blocked. Please try your call again from a different phone number that is not blocked."
When you subscribe to Block the Blocker, it will be automatically activated.
Block the Blocker is $1 per month when you subscribe to the Home Phone Calling Feature Package.
Per call blocking
You can block your name and number on a per call basis. When you place a call, your name and number will be blocked from appearing and will appear as Unknown Name, Private Number, or Anonymous Caller. For instructions, see Blocking outgoing Call Display.
Block the Blocker and 9-1-1 service
It is important to note that Block the Blocker will block calls from emergency services. In an emergency, if you make a 9-1-1 call and hang up before a Public Safety Answering Point operator can answer your call the operator will be unable to call you back.
10 features for $10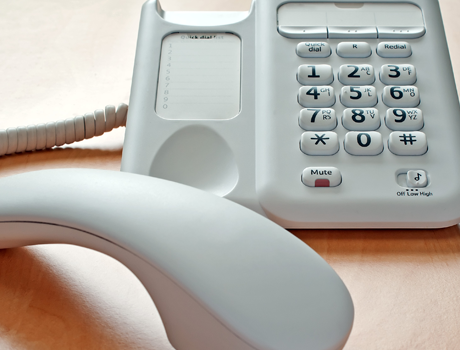 Get our most popular calling features, including Call Display and Name Display, for just $10/mo.
Block the Blocker is only available to customers who subscribe to both Call Display and Name Display.
Some technical limitations apply.
All prices and fees are subject to applicable taxes.